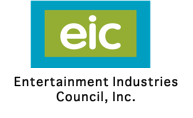 "With basic safety practices, such as applying sunscreen, statistically declining annually, it's vital to raise awareness of this issues."
-- Brian Dyak, EIC President and CEO
Burbank, CA (PRWEB) April 12, 2012
The 66th annual Western Intercollegiate Golf Tournament, one of the nation's most revered men's collegiate championships, is set for April 13-15 at the Alister MacKenzie-designed Pasatiempo Golf Club in Santa Cruz, California and the Entertainment Industries Council's, Sun SafeTee Program will be on hand to ensure players are prepared for the rising UV index predicted for Saturday and Sunday rounds.
Because player and spectator wellness is important, EIC's Sun SafeTee Program, in cooperation with the Santa Cruz Cancer Benefit Group, will be on site Friday April 13, sharing material on the importance of sun skin safety while dermatologists provide free skin cancer screening for players, coaches, and guests.
"In 2011, our on-site skin screening program drew a huge response," said Mark Wishner of Sun SafeTee, "which is why we are prepared to provide our services again this year."
"With basic safety practices, such as applying sunscreen, statistically declining annually, it's vital to raise awareness of this issues," said EIC President and CEO, Brian Dyak.
The Western Intercollegiate (WI), one of the nation's most revered men's collegiate championships continues to attract high-profile teams and players. According to John Kennaday, San José State University men's golf coach, seven of the top-20 teams nationally and 18 of GolfStat's top-100 players are expected to compete in this 54-hole championship. Texas (#1), California (#3), UCLA (#5), USC (#7), Oregon (#9), San Diego State (#12) and Stanford (#13) are in Golfstat's top-20 team rankings. In addition to host San Jose State, New Mexico State, UC Irvine, Denver, Hawaii, Hawaii at Hilo, and Kansas round out the 14-team field. UCLA is the reigning WI Champion.
The 2012 WI will attract UCLA sophomore Patrick Cantlay, recent 2012 Masters low amateur title winner and #1 player in the World Amateur Golf Rankings (WAGR), Texas freshman Jordan Spieth, GolfStat's #1 nationally-ranked men's golfer (April 3 rankings) and the #3 player in the WAGR; Texas senior Dylan Frittelli, ranked #2 by GolfStat; and Oregon senior and 2010 WI champion Eugene Wong, ranked #5 by GolfStat.. Stanford's freshman Patrick Rodgers #6 (Golfstat) who stands #2 in the WAGR is also expected to be playing in the WI.
In addition to the 54-hole championship hosted by San Jose State University Men's Golf, top collegiate players are looking forward to the practice round on Friday, April 13, when business leaders and college alums join them in the WI College-Am.
With three action-packed days, EIC encourages players, caddies, grounds keepers, spectators and community members to "Cover Up Before You Tee Up!" and log on the http://www.sunsafetyalliance.org http://www.eiconline.org or http://www.sunsafetee.org for sun safety tips and skin cancer prevention tools before hitting the links.
# # #
About Sun SafeTee
The Sun SafeTee® Program is dedicated to providing sun protection education and opportunities for the early detection of skin cancer in the golf community. As a program of the Entertainment Industries Council, Inc., we are dedicated to reducing the incidence of skin cancer and creating national awareness of this important health issue in America. Sun SafeTee believes that a concerted focus on skin cancer prevention, education and awareness is the only way to change generations of behavior and lifestyles.
About Entertainment Industries Council
EIC, a non-profit organization, was founded in 1983 by leaders of the entertainment industry to bring the power and influence of the industry to bear on communication about health and social issues. The organization is considered to be the chief pioneer of entertainment outreach and one of the premiere success stories in the field of entertainment education. EIC provides information resources for entertainment creators through innovative and time-proven services and methods of "encouraging the art of making a difference" from within the entertainment industry. EIC produces the simulcast national television special PRISM Awards Showcase which addresses accurate portrayals of prevention, treatment and recovery from drug, alcohol and tobacco use, and mental health concerns.
The organization also produces the S.E.T Awards, honoring positive and non-stereotypical portrayals of science, engineering and technology.
EIC also addresses issues such as diabetes, ADHD, Post Traumatic Stress Disorder, foster care, women's health, firearm safety and injury prevention, sun safety and skin cancer prevention, human trafficking, terrorism and homeland security, eating disorders and obesity, seat belt use and traffic safety, and HIV/AIDS prevention. The organization has also launched an initiative to increase the public profile and interest in science, engineering and technology. EIC's web site is http://www.eiconline.org. The PRISM Awards web site is http://www.prismawards.com.