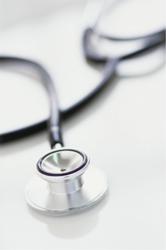 Our electronic signature service improves the candidate's overall onboarding experience
Chicago, Illinois (PRWEB) April 13, 2012
Sertifi, a leading on-demand electronic signature provider, will host its Health Care Staffing Webinar on April 26 at 11 a.m. Eastern Daylight Time.
The 30-minute webinar will address how electronic signatures can benefit health care staffing companies.
Sertifi automates paperwork processes for health care staffing agencies by making it possible to quickly capture esignatures which speeds up the entire hiring process. The webinar will demonstrate how Sertifi helps improve efficiency and reduces the need for paper documents while eliminating overhead costs. Sertiti will further explain how recruiters can email electronic signature requests to new hires, track and manage agreements, and view detailed agreement analytics.
"Our electronic signatures improve the candidate's overall onboarding experience by allowing applicants to fill out and email their recruitment paperwork within minutes," said Nick Stojka, Sertifi's co-founder. "Not to mention, green recruiting practices such as our paperless esign solution enable health care staffing agencies to enhance their brand image and eliminate expenses involving paper, printing and shipping."
Sign Up
Visit http://bit.ly/HealthStaffing to register for the webinar. To learn more about Sertifi and its esignature software, call 1.866.983.8877 or visit their website to request an electronic signature demo.
About Sertifi
Based in Chicago, Sertifi provides leading electronic signature and Web contracting solutions that enable organizations to close agreements up to 30 percent faster. Sertifi is the industry's most trusted esign provider and has processed millions of electronic signature documents.
Sertifi provides the industry's leading eSignature Web service API, which enables integration into existing systems, or pre-built connectors into leading platforms including Salesforce.com and Microsoft Dynamics CRM. Sertifi's Software-as-a-Service technology is used by leading companies including CareerBuilder, Microsoft, Pitney Bowes, and the U.S. Air Force.