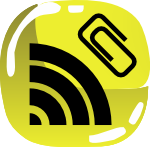 Hero Attach saves space, bandwidth and speeds up delivery of larger emails.
Bethesda, MD (PRWEB) April 19, 2012
Hero Attach has been launched as a free installable application in the Google Apps Market Place. Companies that use Google Apps can now add Hero Attach to their email service at no cost. Once installed email users can instantly begin sending attachments up to Gmail's limit of 25mb, even to non-gmail users, while tracking by whom and when each attached file is accessed.
Hero Attach offers two distinct features. One feature allows Gmail users to confidently send over 10mb of files to any address on the Internet even though most email systems limit email sizes to 10mb. Hero Attach achieves this transparently by automatically detecting emails of over 10mb in size, storing their attachments and replacing them with download URL links for subsequent access by recipients.
Hero Attach's second feature permits users to select, before sending an email with attachments, whether an attachment should be tracked. If recipients of the email access the attachments, the original sender receives a notification of who accessed them, and when.
Alexis Panagides, CEO of mxHero:
"Hero Attach solves two specific problems for Gmail users. One is that while Gmail allows attaching files of up to 25mb most email services outside Gmail do not accept emails above the 10mb limit. Hero Attach offers a way around the limitations. Second, users often need to know if attachments have been received. Imagine how useful this can be to a sales person - knowing exactly when a proposal has been accessed."
About mxHero:
mxHero Inc. (Delaware) is the child of IT industry veterans with over 15 years of experience in email specific technologies. mxHero is an authorized Google Apps Vendor with free and paid Google Apps Marketplace applications.