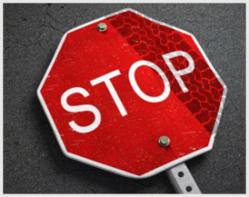 At Shulman DuBois, hit and run auto accidents are taken very personally. What happened to Nancy Schoeffler is unacceptable.
Portland, OR (PRWEB) April 13, 2012
Portland personal injury law firm Shulman DuBois LLC is offering up to $1,000 for anonymous tips that lead to the arrest of the driver that hit and killed Nancy Schoeffler, 63, in a suspected hit and run accident.
According to news reports, on Saturday, March 31st, there was a hit and run on West Burnside and Tichner Dr. that left one woman fatally injured. Schoeffler was taking a walk when a car, identified by police investigation as a black Honda Accord sedan, which now shows damage on the hood and to the windshield. Nancy Schoeffler was identified by the Fred Meyer card on her key chain.
In an article on KATU, Schoeffler's daughter Solara pleaded for help finding the driver. After the accident, the suspected car was seen in a QFC parking lot, and the two "persons of interest" are described in the news report as two women with blond hair, in their 20s, wearing Timbers baseball caps.
"At Shulman DuBois, hit and run auto accidents are taken very personally. As Portland hit and run injury attorneys, we see the aftermath of these accidents regularly. What happened to Nancy Schoeffler is unacceptable, and the unknown driver should be held responsible," said attorney Sean DuBois.
If you have information regarding this crash, please call the WeTip hotline at 800-6-Hit-N-Run or visit hitandrunreward.com. If that call leads to an arrest, Shulman DuBois will award you up to $1,000 for your help.
According to ORS 811.705, it is illegal for people to leave the scene of an accident if someone is injured. Instead, it is the driver's legal duty to give their insurance and vehicle information, and render reasonable assistance to the injured party. The driver is not supposed to leave the scene until a police officer arrives and releases them.
"The driver made the horrible decision to leave the scene and the injury victim. This is wrong on many levels, and we hope this reward offer will help make it right for Nancy Schoeffler's family," said DuBois. Crime Stoppers of Oregon is also offering a reward for information as this crime brings the community together.
In the United States, the number of hit and run car accidents is appalling. According to the National Highway Traffic Safety Administration, 1 out of every 5 pedestrians killed on the road are victims of hit and runs. And according to the AAA Foundation of Traffic Saftey, common reasons for leaving the scene of a crash include: lack of insurance, no license, and driving under the influence.
Everyone at Shulman DuBois LLC is focused on getting fair compensation for clients, but also on justice. This reward is meant to ensure that justice is achieved – by making sure the person who caused this Portland hit and run injury is held accountable.
About Shulman DuBois LLC:
The Portland personal injury law firm of Shulman DuBois LLC, is based in SE Portland, OR. Partners Joshua Shulman and Sean DuBois have experience helping people who have been injured in car, truck, bicycling, pedestrian, and motorcycle accidents. For a free consultation, call 503-222-4411 or visit http://www.pdxinjurylaw.com