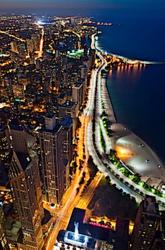 Chicago, IL (PRWEB) April 12, 2012
Ragan Communications presents its 21st annual Corporate Communicators Conference, its flagship training event, from April 16-18 in Chicago's Gleacher Center.
This year, three one-day specialized summits train corporate communicators on writing and editing, PR and media relations, and social media.
The 2012 PR & Media Relations Summit on April 18th focuses on the heart of every organization's PR strategy: relationships.
The distinguished speakers at the April 18th summit include:

AJ Brustein, The Coca-Cola Company
Jeremy Epstein, Never Stop Marketing
George Wright, "Will it Blend?" Campaign
Mark Ragan, Ragan Communications
Michael Smart, MichaelSMARTPR
Mike McDougall, APR, McDougall Travers Collins
View the entire speaker lineup here.
For those who cannot attend this event in Chicago, there is a live webcasting option. Ragan Communications staff will stream every session of this summit, and supply every webcast attendee with a DVD and each session's handouts.
Attendees can expect to learn how to:
Avoid the biggest complaint reporters and bloggers make about news releases
Get buy-in from your boss before she riddles your news release with red ink
Cut 25% of the words in your news release without losing any meaning
Make your organization its own media outlet
Curate content for your company's audiences
Aggregate the best content in your niche, share it instantly on many sites
Persuade senior leaders that brand journalism demands time and money
Write an audience-scoring matrix to find its campaign importance
Refine your audience outreach at mid-campaign in near real-time
ABOUT RAGAN COMMUNICATIONS
Ragan Communications operates two of the top news and information sites for the PR and corporate communications industry — Ragan.com and PRDaily.com. Together, these daily news sites attract nearly 700,000 global visitors.
The company also covers the health care and HR communication industry with its daily news sites HealthCareCommunication.com and HRCommunication.com. The Chicago-based company is also the leading provider of conferences and online training to PR, media relations and corporate communications professionals.
# # #
For more information on Ragan's 2012 PR & Media Relations Summit or to schedule an interview with Jenny Fukumoto, please email jenny(at)ragan(dot)com or call (312) 960-4404.