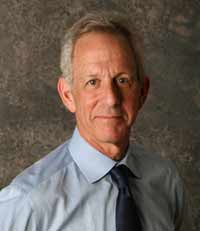 Raw milk is dangerous for anyone, but especially so for children.
(PRWEB) April 13, 2012
Two children are in the hospital in Missouri with hemolytic uremic syndrome (HUS), a potentially fatal complication of an E. coli O157 infection that can cause kidney failure, stroke, heart failure, pancreatitis, severe hypertension, blindness and other serious health problems. These children and at least 5 other people are part of an E. coli O157 outbreak in Missouri that has been associated with consuming a raw milk product. The Missouri Department of Health and Senior Services has issued an alert regarding this outbreak.
Prompted by these and other illnesses caused by raw milk, Fred Pritzker, a national food poisoning attorney, is calling for an outright ban on the consumption of raw milk by children.
"Raw milk is dangerous for anyone, but especially so for children," said Pritzker. "Their immune systems are not strong enough to fight off the pathogens often found in raw milk. It's bad enough when adults make ill-informed decisions about consuming dangerous product; there is simply no excuse for giving it to a child."
Regulating a child's consumption of unhealthy products is an accepted function of good government. There is no scientific evidence supporting the benefit of raw milk consumption, especially for children. This sad and unfortunate incident illustrates the necessity of protecting our most vulnerable citizens.
Attorney Fred Pritzker is president and founder of PritzkerOlsen, P.A., a firm that is actively involved in multiple efforts to ensure a safe U.S. food supply. In the past two months alone, he debated food safety at Harvard Law School and was the keynote speaker at the North American Food Safety Summit in Toronto. His firm is currently litigating some of the largest and most complex food safety cases in the country. Fred Pritzker can be reached at 1-888-377-8900 (toll free) or through his E. coli blog, http://www.ecolilawyer.com. His offices are at Plaza Seven, Suite 2950, 45 South Seventh Street, Minneapolis, MN 55402.
###