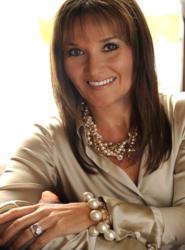 Omaha, NE (PRWEB) April 13, 2012
According to best-selling author of "Who Switched Off My Brain?" and Cognitive Neuroscientist, Dr. Caroline Leaf, "Eighty-seven to 95 percent of the illnesses that plague us today are a direct result of our thought life," said Dr. Leaf. "What we think about affects us physically and emotionally. It's an epidemic of toxic emotions." Dr. Leaf has researched the human brain for over 25 years with particular emphasis on unlocking its vast untapped potential. She is passionate about linking scientific brain research to Biblical principles in a simple and practical way.
Dr. Leaf will be the keynote presenter next at a medical seminar entitled "The Science of Thought" The goal of the seminar is to explore the science of thought and programs to help people to think, understand and use their brain properly and live healthier, de-toxed thought lives." Dr. Leaf will cover: how thoughts form, the science of thought, epigenetics and the Geodesic information processing theory and how thoughts become toxic resulting in mental and physical illness. She will also introduce a thought detox program.
This seminar is designed especially for practitioners in the mental health field: nurses, therapists, techs, social workers and chaplains The seminar will run from 9 a.m.-NOON Friday, April 20th at Alegent Healthcare's Lakeside Hospital in Omaha, NE.
Alegent will award 2.6 contact hours (Continuing Education Units) for those who attend this conference. Alegent Health is an approved provider of continuing nursing education by the Nebraska Nurses Association, an accredited approver by the American Nurses Credentialing Center's (ANCC) Commission on Accreditation. 3.2 contact hours will be awarded by the Iowa Board of Nursing #76, of Alegent Health. Continuing Education Units will also be awarded for all social workers.
The cost of the conference is $35 for Alegent Healthcare employees and $45 for non-employees. Registrations are available online by going to:http://www.itickets.com
Dr. Leaf frequently speaks at medical seminars, churches, women's retreats, conferences and ministry events. She has also been featured on numerous shows such as Enjoying Everyday Life with Joyce Meyer, Life Today with James and Betty Robison, It's Supernatural with Sid Roth, and Marilyn and Sarah with Marilyn Hickey – as well as other local and international shows.
"Thank God for Dr. Leaf," said James and Betty Robison, of LIFE Outreach International. "Here is real help in understanding how our thoughts impact our outlook on life and affect our physical bodies as well."
For more information and to register go online to: [http://www.leafconferenceomaha.com or call (402) 763-9255.
The seminar being is sponsored by Fresh Hope, a network of Christian support groups for individuals with mood disorders and their loved ones (http://www.FreshHope.us) and Alegent Healthcare. Brad Hoefs, founder of Fresh Hope says, "We look forward to this seminar. It will provide the opportunity for the medical community to examine the research up and close and see the potential of helping people detox their thought life for a healthier life."
Dr. Leaf will also be leading a conference on "Detox Your Thoughts and Renew Your Mind" while in Omaha on Friday evening and Saturday, April 20-21st at Emmanuel Fellowship.