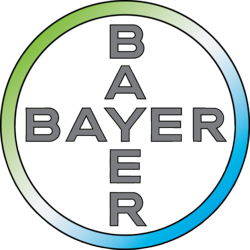 The perennial weed problem is now solved with DuraZone® Weed & Grass Killer. We will spread the word…homeowner-to-homeowner, city-by-city…that DuraZone provides easier, faster and longer-lasting weed control.
RESEARCH TRIANGLE PARK, N.C. (PRWEB) April 12, 2012
Proud homeowners know that weeds can ruin their favorite outdoor spaces, costing them time and money.
Effective weed control is at the root of helping homeowners reduce stress and enjoy their outdoor spaces more, according to a newly released independent national survey conducted on behalf of Bayer Advanced™ - one of the leading consumer lawn and garden brands in the United States.
The survey reveals 96 percent of homeowners say spending time outdoors reduces stress. However, 47 percent report that unruly weeds are a source of stress and 46 percent say weeds kill their enthusiasm for the outdoors. If homeowners could save time from weeding, 55 percent would spend more time with their family, and 71 percent would enjoy their outdoor space more.
Helping Homeowners Become "Zoneowners"
To help educate homeowners about easy and effective weed control, Lance Walheim, renowned author of Lawn Care for Dummies and lawn care expert, has teamed with Bayer Advanced™ to launch the DuraZone® "Own Your Zone" cross-country mobile tour. Kicking off April 13 in Phoenix, the mobile tour will travel to Dallas, Houston, Miami, Tampa, Orlando, Atlanta, Charlotte, Washington, D.C., and will conclude on June 17 in Philadelphia.
"Homeowners constantly complain to me about how frustrating and time-consuming it is to keep their favorite outdoor spaces clean and weed free. We want to empower homeowners to win the war against annoying weeds and take back their favorite outdoor spaces," said Walheim. "The perennial weed problem is now solved with DuraZone® Weed & Grass Killer. We will spread the word…homeowner-to-homeowner, city-by-city…that DuraZone provides easier, faster and longer-lasting weed control."
The traveling interactive exhibit recreates three key outdoor zones – a patio, a driveway and a lounge area. Visitors can enjoy lounging on the rooftop deck complete with snacks and refreshments, shooting hoops on a basketball court, and even playing a 3D video game where they can take out their frustrations by killing as many weeds as they can!
Visitors also will learn about the importance of weed control and will hear more about DuraZone Weed & Grass Killer. DuraZone creates a continuous-action weed and grass barrier for up to six months, providing homeowners up to 26 weekends weed free. DuraZone is suitable for eliminating all types of existing weeds and grasses from driveways, sidewalks, patios, along fences and foundations, and around walkways and mulched areas.
Throughout the mobile tour, individuals also can enter the DuraZone "Own Your Zone" Giveaway for a chance to win a patio upgrade valued at $3,000. The prize package includes a Weber Summit S-670 Stainless Steel Grill and grill cover, a Cuisinart Master Grill Set, Bose Free Space 51 Outdoor Speakers, and a Craftsman Evolve 5-piece Garden Tool Set.
From April 13-June 17, individuals can enter the giveaway while on site at the mobile tour events or by going to http://www.DuraZone.com. Individuals also can get involved by entering a photo contest on the Bayer Advanced Facebook page, where winners and prizes will be awarded each week. A $5 mail-in rebate on any purchase of DuraZone 1.3 Gallon Ready-To-Use Spray or 24 oz. Concentrate also will be offered at each event.
Discover the DuraZone® Difference
In addition to providing longer-lasting weed control, the ready-to-use DuraZone 1.3-gallon refillable system also features enhanced sprayer technology for easy product application. The system also features a dedicated handle and separate pump for easy handling and operation, 7-inch wand extensions for more targeted applications with less back strain and a pressure relief valve to relieve pressure prior to storing.
Through a convenient refill port, homeowners can refill the sprayer from the 24-oz concentrate formulation. Each bottle of concentrate makes three gallons of spray. DuraZone is also offered in a ready-to-use 24-oz bottle that is convenient for small areas Always read and follow all label directions.
Visit http://www.bayeradvanced.com to find information and how-to videos, as well as to obtain a mail-in rebate up to $6 on purchases of Bayer Advanced Lawn & Garden products.
About Bayer Advanced™
Bayer Advanced is one of the leading consumer lawn and garden brands in the United States. Driven by innovative thinking and category-leading research, Bayer Advanced provides innovative and effective solutions that help consumers grow beautiful lawns and gardens and protect their landscapes from pests, weeds and diseases. Always read and follow label directions before using Bayer Advanced products. Visit BayerAdvanced.com for more information and to view how-to videos, or call 1-877-BAYERAG.
Bayer Advanced is a business group of Bayer CropScience LP (http://www.bayercropscienceus.com), the U.S. affiliate of Bayer CropScience AG. Bayer Advanced, Bayer CropScience LP, and Bayer CropScience AG are part of the Bayer AG family, a FORTUNE Global 500 company.
Contact:
Kelly Campbell
Global Prairie
Tel: (214) 403-8472
Email: kelly.campbell(at)global-prairie(dot)com
Beth Roden
External Communications Lead
Bayer CropScience
Tel: (919) 549-2030
Email: beth.roden(at)bayer(dot)com
[USA-BCS-2012-0146]
Forward-Looking Statements
This release may contain forward-looking statements based on current assumptions and forecasts made by Bayer Group or subgroup management. Various known and unknown risks, uncertainties and other factors could lead to material differences between the actual future results, financial situation, development or performance of the company and the estimates given here. These factors include those discussed in Bayer's public reports which are available on the Bayer website at http://www.bayer.com. The company assumes no liability whatsoever to update these forward-looking statements or to conform them to future events or developments.