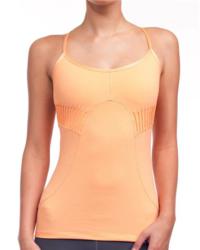 Look and feel your best while staying active!
Johnson City, TN (PRWEB) April 25, 2012
StylishFitnessClothes has announced a new selection of spring and summer yoga clothing for women, including tops, sports bras, skorts, shorts and fitness pants. An online activewear retailer, StylishFitnessClothes specializes in products by quality designers of fitness clothing for women, such as Alo Sport, Jala Clothing and Margarita Activewear. Comfort and good looks are hallmarks of both its activewear for women and mens workout clothes. Materials include pure cottons and breathable blends of fabrics including bamboo, cotton, Lycra, polyester, Spandex and Supplex.
New tops in the collection of fitness clothing for women feature fitted and flowing tank styles. Many have the racer back style. Colors range from brights and prints to simple blacks and whites. Sleek women's pants, which come in ankle and capris lengths, are also available in a broad range of colors. One particularly popular brand of yoga clothing for women, Margarita, livens up its solid colors with vivid floral and geometric elements. All pants and tops in the company's collection of activewear for women — including maternity workout clothes — are appropriate for exercise, lounging, socializing or running errands. StylishFitnessClothes maternity workout clothes include shorts, skorts, pants, tees, tank tops and soft, loose leisure pullovers. They are designed to avoid chaffing and to offer maximum coolness during summer exercise.
StylishFitness Clothing's broad range of men's workout clothes includes short sleeve and sleeveless styles perfect for hot weather. Men's shorts include knee-length, mid-thigh and shorter styles in knits and woven fabrics. They include pure cotton, pure polyester and fabric blends such as an ecofriendly combination of bamboo and recycled polyester.
StylishFitnessClothes is a privately owned company located in Johnson City, TN. For more information, please visit StylishFitnessClothes at: http://www.stylishfitnessclothes.com/