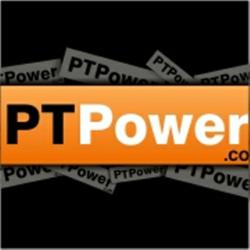 Learn from the mistakes of others. You can't live long enough to make them all yourself.
Chino Hills, CA (PRWEB) April 16, 2012
Fitness professionals looking for proven marketing strategies will find all they need at the number one fitness marketing and boot camp marketing website, http://ptpower.com. The founder, Bedros Keuilian, created this site to help fitness professionals get clients; clients who stay with the program and make excellent referrals.
This site is essentially a fitness marketing bible where personal trainers have access to tons of information and blog posts for any type of fitness business. If looking for strategies on fitness boot camp marketing, there is a wealth of information available.
Trainers in need of some personal trainer marketing ideas will find numerous blog posts with some of the best cutting edge strategies to help take their training business to the next level.
In addition to the killer posts, videos and articles on this blog, there are also resources, tips, ideas and systems for starting a personal training business or starting a fitness boot camp. Best of all, they are systems that you can apply daily and achieve results weekly.
PTPower.com not only provides fitness marketing and boot camp marketing posts, articles, and videos, but the site also offers quality content on how to leverage time, time management techniques, how to create multiple income streams, and much more. It really is a 'one stop fitness shop' for the fitness entrepreneur looking to start a business, grow an existing one, or take the leap into owning multiple places.
"People say I'm the hidden genius behind many of the most successful names and businesses in fitness and personal training," comments Bedros. "But let me tell you I did not become an expert overnight. I have been through many ups and downs in my fitness career, even failing at two businesses and losing over $55,000. But this is also why I know what I'm talking about. I've been through the trenches. I've learned through trial and error and that is where the development of PTPower.com comes into play."
Just like a teacher educates a student, Bedros educates fitness professionals. He finds happiness in helping other professionals create and live their dream. "My philosophy is, why should other professionals go through experiences they don't have to?" says Bedros. "Eleanor Roosevelt said, 'Learn from the mistakes of others. You can't live long enough to make them all yourself.'"
And so through all of Bedros's experiences, he shares the best fitness marketing tools and strategies to help others achieve the most success from their fitness business. If there is a serious thought about doing what it takes to make it happen then Bedros's words of wisdom can take any fitness business there.
###
To find out more about Bedros Keuilian and his company PTPower.com, contact Bedros Keuilian on (800) 261-0208. Alternatively, you may use the contact form at http://ptpower.com/contact-me/ or send an email to Bedros Keuilian at support(at)keuilian(dot)com