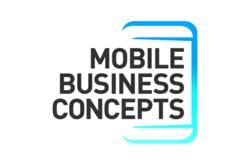 Atlanta, GA (PRWEB) April 14, 2012
Grateful Patriots, an iPhone and Android app that allows users to send thank to armed forces verterans for their service to their country is available for free downloads in the App Store and the Android Market. The app was built by Mobile Business Concepts, an Atlanta based mobile app developer that generally focuses on businesses and making them more efficient through the use of mobility.
"We came up with the idea as a way to show our appreciation for the men and women that were serving their country in Afghanistan and Iraq", states Oscar Kelly, the companies CFO. "From there we decided that it could be a great tool to help vets that are in need".
Besides being able to show appreciation, the app sponsors a veteran and their family that is going through a rough time and needs some type off assistance. Proceeds are distributed directly to the families via a paypal account.
You can find out more about Grateful Patriots at http://www.gratefulpatriots.com, or on our facebook page (http://www.facebook.com/pages/Grateful-Patriots/316322968406492).