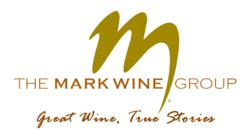 The Mark Wine Group's portfolio now boasts 14 brands from Boisset Family Estates, making up nearly 15% of their growing portfolio.
Austin, Texas (PRWEB) April 17, 2012
Since acquiring and successfully reviving DeLoach (2004), Raymond (2009), and most recently, Buena Vista and Lockwood (2011), Boisset Family Estates has started to become a household name in California, known for their 'magic touch' in finding iconic properties, and returning them to their full former glory. Raymond's new facilities in St. Helena are now the U.S. Headquarters of the company, allowing President Jean-Charles Boisset to be in daily contact with every aspect of each winery. Boisset has renovated, re-packaged, and re-launched each brand to great success in national accounts.
Boisset's roots and traditions are based in Burgundy, but clearly Boisset's recent acquisitions have made it a big contender in the domestic wine market share. The Mark Wine Group's portfolio now boasts 14 brands from Boisset Family Estates, making up nearly 15% of their growing portfolio.
The Mark Wine Group is a five-year old, Austin based company that serves as the conduit between mid-sized, nationally distributed, family-owned wineries and national restaurant and hotel chains. They have been partnered with Boisset since 2007, the year The Mark Wine Group was founded. Boisset was the firm's first supplier partner, and today remains its largest and most important wine partner. The relationship has been a great success. "Having such a prestigious and growing portfolio of quality, premium and well recognized brands, such as the Boisset portfolio, has been a huge catalyst for our growth for the past five years," said Mark Gmur, President and Founder of The Mark Wine Group.
Boisset Family Estates has earned numerous new national placements and relationships with restaurant and hotel chains across the country. The result has been increased brand recognition for Boisset's premium portfolio of fine wines such as Raymond, DeLoach and Buena Vista.
Raymond Vineyards' Director of Winemaking Stephanie Putnam, formerly Winemaker of Far Niente and Hess, has improved every aspect of winemaking since being named to the position in 2010. The vast improvements to the wine and facilities made since Boisset acquired Raymond in 2009 have transformed Raymond into Napa's epicenter of premium winemaking in the valley. It has become one of the places to see in Napa, showcasing features previously unheard of in Napa Valley like the Theater of Nature, Crystal Cellar, Blending Room, JCB Lounge and the Red Room, offering a truly unique experience to visitors. This is all good news for Gmur, who sends dozens of his clients to the winery each year to be taken care of like royalty by the Boisset team.
One of the most successful wines in the partnership has been the wine from Raymond appropriately named "Sommelier Selection". Each year, Putnam leads a team of guest sommeliers from different points throughout the country to blend this North Coast Cabernet. The wine has no retail presence and is available only to on-premise accounts. With a price point that is perfectly suited to a premium Cabernet Sauvignon glass pour, The Mark Wine Group has introduced this wine to many high profile national wine partners. Raymond Sommelier Selection Cabernet can be enjoyed at Fleming's Prime Steakhouse & Wine Bar, Ruth's Chris Steak House, Hyatt Hotels Corporation, Grand Lux Cafe, InterContinental Hotels, to name just a few.
Acting as the matchmaker between wine professionals at national accounts and the winery, Mark brokers the relationships for Boisset and fits the perfect wines into the right wine programs.
The pair even works together to cater to, and even custom tailor wines for national accounts.
With coordination and introduction from The Mark Wine Group, Sandy Block, MW and Vice President of Beverage Operations for Legal Sea Foods in Boston, teamed up with Jean-Charles Boisset to create DeLoach Block 1950, a signature Pinot Noir made from DeLoach's Sonoma Coast vineyards that was created specifically to pair perfectly with the cuisine at Legal Sea Foods. The wine has been a resounding success, one of the better sellers in their wine program and entering its fourth vintage of production. Jean-Charles Boisset and Mark Gmur's flexibility and personal commitment to the accounts they service is just another appealing slice of each company.
Mark said, "Jean-Charles works tirelessly for his brands, and knows how important national account presence is for his brands. We have a special trust founded on years of hard work and growth together. We go the extra mile together to make a difference where it matters most."
Last summer, Buena Vista, California's oldest premium winery, became the newest member of Boisset Family Estates. Buena Vista's rich history and story are now in the hands of a charismatic family capable of sharing them. Count Agoston Haraszthy, the father of California winemaking, founded the winery in 1847. All of Boisset's renovations and changes have been to the service of Buena Vista's rich history. Among the recent changes are the addition of a Sonoma tier; a classic label found in the winery's archives, and a flagship red bled called "The Count". With Boisset's touch, California's first premium winery is once again bound to one of its finest.
Boisset's visionary transformation of brands and how they operate helped him be named 'Innovator of the Year' by Wine Enthusiast in 2009. And that was before the changes to his recent acquisitions.