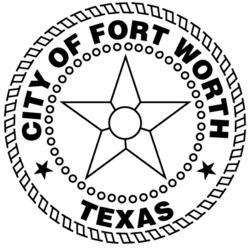 Pasadena, CA (PRWEB) April 16, 2012
eCivis is improving grants performance one organization at a time. With their grants management software solution continually helping clients win billions of dollars in grants funding while simultaneously reducing the grant burden, it's no wonder why their nationwide client list keeps growing. Below are just a few new and renewed clients:
New eCivis Clients:

Tribe of Sitka Tribe, AK
City of Antioch, CA
City of Glendora, CA
City of Reedley, CA
DeKalb County District Attorney's Office, GA
City of Anthony, KS
City of Burlingame, KS
City of Lindsborg, KS
Township of Davison, MI
New Brunswick Parking Authority, NJ
City of Clayton, NM
City of Wauseon, OH
City of Westerville, OH
City of Shelbyville, TN
District of Memphis Light Water and Gas Division, TN
City of Dumas, TX
City of Roosevelt, UT
City of Leavenworth, WA
Village of Mukwonago, WI
Renewed eCivis Clients:

City of Safford, AZ
City of Corcoran, CA
City of Desert Hot Springs, CA
City of Lomita, CA
City of Manteca, CA
City of Napa, CA
United Ways of California, CA
Town of Dewey Beach, DE
City of Jeffersonville, IN
City of Marshall, MO
County of Clay, NC
Township of Branchburg, NJ
Town of Blythewood, SC
Town of Central, SC
City of Folly Beach, SC
City of Lancaster, SC
City of North Charleston, SC
Council of Govt. of Upper Savannah, SC
Carl Griffith and Associates, TX
City of La Feria, TX
City of Pearland, TX
County of Tooele, UT
Town of South Boston, VA
About eCivis
eCivis is the nation's leading grants management software solution and the ideal platform for improving local governments' and community-based organizations' grants performance. For more information about eCivis, email info(at)ecivis(dot)com or visit http://www.ecivis.com.