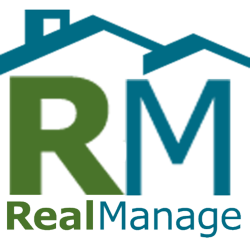 Cynthia's ability to grow our business in our San Antonio market made her a natural fit to assume these additional responsibilities on behalf of our Austin Branch
Austin, TX (PRWEB) April 17, 2012
RealManage announced today that the company has named Cynthia C. Elizabeth Gates, CMCA ®, PCAM® to be Vice President, Sales & Marketing for its San Antonio and Austin Markets. Cynthia has been with RealManage for four years, first as Director of Community Association Management prior to moving into the role of Director of Sales & Marketing in San Antonio. Cynthia has also held several positions with the San Antonio chapter of Community Association Institute.
"Cynthia's ability to grow our business in our San Antonio market made her a natural fit to assume these additional responsibilities on behalf of our Austin Branch," states Steve Jordan, President, Branch Operations. "Cynthia's extensive background in community management and ability to represent our brand via networking events, presentations, and various other events will positively impact our growth in both Austin and San Antonio."
About RealManage
RealManage is a property management company that specializes in HOA management and condominium management and manages hundreds of community associations in Arizona, California, Colorado, Florida, Louisiana, Nevada and Texas, including homeowner associations (HOAs), condominium associations, cooperatives, municipal utility districts, luxury high-rises and large master-planned communities. For more information or to request a quote for HOA management or condominium management, visit RealManage.com or call us toll-free at (866) 403-1588. You may also follow us on Facebook and Twitter.