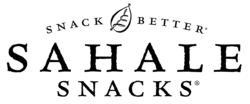 The Shape Diva Dash is a perfect reflection of the Sahale Snacks passion for adventure paired with great tasting snacks.
Seattle, WA (PRWEB) April 13, 2012
Sahale Snacks, producer of premium all-natural snacks, is pleased to announce that it is a presenting sponsor of the Shape Diva Dash, a unique women's-only obstacle adventure run. The Diva Dash will be held in three locations through the remainder of 2012: Austin – April 21, Boulder – July 28, and Boston – September 8, 2012.
The events consist of a pre-race Expo on Fridays to include selected vendors, including Sahale Snacks, as well as live music, with The Dash taking place on Saturdays. Part of the proceeds from the events will go to women's advocacy organizations.
"We're so excited to be a part of this women's-only event," says Erika Cottrell, Vice President Marketing. "It's a perfect reflection of the Sahale Snacks passion for adventure paired with great tasting snacks. It is also an incredibly fun way to reach out to our loyal Sahale Snacks' customers." Cottrell and the Sahale Snacks Diva Team is looking forward to participating in the Dash.
Each three-mile-long fun run incorporates "themed" obstacles, including water, ropes and mazes. The exciting (and wet!) water obstacle in each race will be sponsored by Sahale Snacks. Women of all shapes and sizes, and ages—as long as they're over 12, are invited to participate. Sahale Snacks will have a special make your own Sahale Snacks trail mix station on the day of the events for the racers. Prizes will be awarded in seven different age categories. Sahale Snacks will present a delicious gift set (of each item the company makes) to the top Dash winners.
Sahale Snacks produces four lines of certified gluten-free and kosher snack products (1): Nut Blends (Sing Buri, Soledad, Valdosta,), Glazed Nuts (Cashews with Pomegranate and Almonds with Cranberries), Seasoned Nuts (Tuscan Almonds, Barbeque Almonds, and Southwest Cashews), and its newest line, Sahale Crunchers™, (Almonds with Cherries, Apples + Maple Almonds with Cranberries, Sesame Seeds + Honey Almonds with Parmesan Cheese + Herbs.).
About Sahale Snacks
Sahale Snacks was founded in Seattle in 2003 by Josh Schroeter and Edmond Sanctis after climbing Mt. Rainier and enduring days of uninspiring trail mix and energy bars. The two friends set out to create a natural and healthy snack that tasted great. The company follows a simple philosophy: Start with natural whole ingredients, add a dash of culinary magic and offer busy consumers convenient, delightful, healthy snacks. Sahale Snacks is dedicated to helping people "Snack Better."
The founders named the company after Sahale Peak, which is north of the Cascade Pass in the North Cascades National Park in Washington State. Pronounced "sah-HA-lee," it's a beautiful peak with a cool glacier and great views. For more information please visit http://www.sahalesnacks.com or Sahale Snacks on Facebook and Twitter. Sahale Snacks' lines of Seasoned Nuts, Nut Blends and Glazed Nuts are available in supermarkets, natural and specialty grocers, as well as Starbucks, Whole Foods, Costco, Publix, Safeway, Ralph's, and REI. A store locator is available on http://www.sahalesnacks.com.