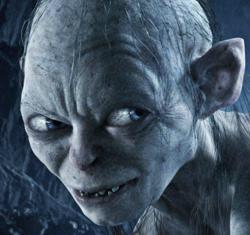 It's going to be a fascinating and strange place to visit
Mount Vernon, Washington (PRWEB) April 17, 2012
Dungeons and Dragons has once again spawned another resource on the Internet, HouseRules4DND. In this dark, hidden place, Dungeon Masters can find skill challenge advice, gaming resources, house rules, and adventures—all for free. It is a place where monsters and treasures like Gollum and the Ring of Power await those brave enough to tread the tangled Web.
"It's going to be a fascinating and strange place to visit," said Michael H. Olson, it's creator, "and I hope long-time hobbyists will find its material useful to their games. Those who are unfamiliar with D&D, or who are new to the game, should also find it entertaining."
Dungeons and Dragons is a game published by Wizards of the Coast and Hasbro that was made immensely popular during the 1970s and '80s. Its creators, Gary Gygax and Dave Arneson, first released the innovative idea for D&D under the brand name TSR, and the game has since seen a resurgence in 2008-2012 with the release of its 4th-edition set of rules and due to references in several hit television shows like "The Big Bang Theory" and "Community." Now the publishers of the game are in the process of designing and releasing a 5th edition, hoping to unite the various factions of the game who continue to quibble over which edition of rules is the best.
The first postings of HouseRules4DND will feature an article titled, "Riddles and Puzzles." In addition, there will be a set of clues and mysterious tracks that will lead a party of player characters to a trio of dead bodies in a side-trek adventure titled "Mysterious Tracks," and an article on house rules for minions and magic missiles that will help prevent exploitation of the spell magic missile in the game. The site offers a number of reviews of other D&D sites, a new house rules option to enhance the game's critical hit system, and a new creature that can be used to bring down a single character fast. Dungeon Masters can also run a skill challenge that centers upon the escape of the player characters from a slave encampment.
The site is currently dedicated to the D&D 4th edition set of the rules, but it will eventually morph into providing 5th edition content and house rules as well, once that version is released. It will contain content useful for the Forgotten Realms, Eberron, and Dark Sun campaign settings, and for homebrew campaign settings. In addition, the site contains valuable information to compliment previously published articles in Dragon Magazine and to compliment the official rules of the 4th-edition online D&D Rules Compendium.
So, whether you need a quick dungeon delve or a quick skill challenge to insert into your campaign, or a couple house rules to fix a perceived flaw in the game, or house rules to add an interesting element to a campaign, such as an improved critical hit system, visit this latest Dungeons and Dragons site now at http://www.HouseRules4DND.weebly.com.
About the authors and publisher
Michael H. Olson is the publisher of HouseRules4DND. He and his 10-year-old son, Thaseus, are the main contributors to the site. They live in Mount Vernon, Washington, about 50 miles north of the headquarters of Wizards of the Coast in Renton. Michael H. Olson has played Dungeons and Dragons since he was his son's age and was responsible for introducing his son to the hobby. They spend many hours playing the game together and having fun. Michael H. Olson is very proud of his son who currently tests at a 9th-grade level in all areas of education even though he's only in the 4th grade. He attributes much of that success to their love for D&D, which, he'd like to mention, is a great way to encourage children to read and use mathematical skills and write creatively and spur their imagination. Thaseus's first contribution to the site, "Riddles and Puzzles," can be viewed at http://www.HouseRules4DND.weebly.com.
###