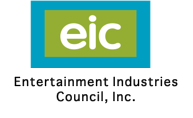 Burbank, CA (PRWEB) April 13, 2012
The Entertainment Industries Council, Inc. (EIC) is on the road in Las Vegas at the annual National Association of Broadcasters' NAB Show. EIC—which is among the premier public service organizations—will distribute resources to writers, journalists and station engineers. EIC will also highlight the PRISM Awards Showcase, a nationally televised awards show recognizing the accurate depiction of mental health issues and substance use and addiction in the entertainment media and give stations in attendance advance opportunities to air the 16th Annual PRISM Awards Showcase. EIC will also highlight the 2nd Annual S.E.T. Awards recognizing authenticity and creativity as it relates to reporting and depiction of science, engineering and technology in news and entertainment television and film.
"The PRISM Awards Showcase recognizes creators and journalists who use their power and influence wisely and responsibly, informing their audience while entertaining them. This is what we refer to as the ART of Making a Difference; and that is what EIC and the PRISM Awards are all about," said Brian Dyak, President & CEO of EIC. "We want to encourage broadcasters at the NAB Show to preview the PRISM Awards Showcase and consider joining us as airing partners for the program when it is released later this year."
Scheduled for airing in September 2012, the PRISM Awards Showcase presents highlights from the 16th Annual PRISM Awards, that will be held on April 19 at the Beverly Hills Hotel, along with interviews and commentary from health experts, honorees and other celebrities attending the gala. While the program will be telecast on multiple networks—including flagship airing partner FX network and additional outlets—EIC will seek broadcast partners at the NAB Show to expand the reach of the PRISM Awards Showcase that provides viewers with valuable information about mental illness and substance use. Last year's outlets, in addition to FX, included Bravo, E!, ION Life, MTV, mtvU, National Geographic Channel, Retirement Living TV, Time Warner Cable, and TV Guide Network.
EIC will also demonstrate at the NAB Show its Picture This forum model, which brings together media members and health experts at broadcast stations to aid in developing and implementing locally focused community service initiatives on health issues and social causes. Reporter resource guides and public service announcements on topics ranging from diabetes to Veterans Mental Health Concerns and sun safety to science, engineering and technology will be made available for all journalists and NAB members.
The National Association of Broadcasters selected EIC as one of the featured nonprofit organizations at the NAB Public Service Pavilion. EIC Director of External Communications Skylar Zwick and Program Manager John Hinrichs will join Dyak at the NAB Show and be available to meet with all interested media members at the pubic service booth on April 16 and 17.
Visit EIC at booth N3134 in the North Hall of the Las Vegas Convention Center.
About Entertainment Industries Council
EIC, a non-profit organization, was founded in 1983 by leaders of the entertainment industry to bring the power and influence of the industry to bear on communication about health and social issues. The organization is considered to be the chief pioneer of entertainment outreach and one of the premiere success stories in the field of entertainment education. EIC provides information resources for entertainment creators through innovative and time-proven services and methods of "encouraging the art of making a difference" from within the entertainment industry. EIC produces the simulcast national television special PRISM Awards Showcase which addresses accurate portrayals of prevention, treatment and recovery from drug, alcohol and tobacco use, and mental health concerns.
The organization also produces the S.E.T Awards, honoring positive and non-stereotypical portrayals of science, engineering and technology.
EIC also addresses issues such as diabetes, ADHD, Post Traumatic Stress Disorder, foster care, women's health, firearm safety and injury prevention, sun safety and skin cancer prevention, human trafficking, terrorism and homeland security, eating disorders and obesity, seat belt use and traffic safety, and HIV/AIDS prevention. The organization has also launched an initiative to increase the public profile and interest in science, engineering and technology. EIC's web site is http://www.eiconline.org. The PRISM Awards web site is http://www.prismawards.com