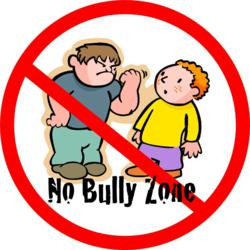 "If WellBalance can help educate our weight loss campers on the impact of bullying, we are helping adolescents stay in school and develop happier lifestyles," commented John Taylor, Vice President of Programs for WellBalance
Asheville, NC (PRWEB) April 13, 2012
WellBalance, a leading health & wellness organization that implements health, fitness, and weight loss camps for kids and teens ages 10 – 20, has been named a Champion Against Bullying by PACER, an organization funded by the U.S. Department of Education's Office of Special Education Programs. PACER help schools, government agencies, and businesses raise awareness on the social and emotional impact bullying can have on youth through social media and fundraising activities.
"Bullying harms the social and emotional developmental of our youth," said John Taylor, Vice President of Programs for WellBalance. "Those bullied are less likely to finish high school, maintain employment, and develop fulfilling relationships. If WellBalance can help educate our weight loss campers on the impact of bullying, we are helping adolescents stay in school and develop happier lifestyles."
PACER sponsors National Bullying Prevention Month and their efforts have been supported by Ellen DeGeneres and Demi Lovoto.
"WellBalance is honored to be named a Champion Against Bullying," continued Mr. Taylor, "As part of our efforts, all of our staff will receive extensive training on the signs of bullying and the ideal ways to educate our campers about the long-term consequences that bullying can cause."
WellBalance is currently implementing anti-bullying education into their summer camp ME Plan weight loss camp curriculum, and will hold team-building and cooperative exercises aimed at developing a sense of compassion, empathy, and understanding amongst their adolescent campers. WellBalance aims to help all of their campers develop healthy habits that will aid them in advancing their physical and emotional health into adulthood.
For questions or information about how WellBalance is helping overweight and obese children, teens, and young adults counter bullying, please contact John Gordon, CEO of WellBalance at (800) 975-0435 or visit our website http://www.WellBalance.com for more information.
About WellBalance
WellBalance designed the ME Plan to Motivate & Educate on what medical research shows works for sustainable fitness, weight loss, and health success. Founded by professionals and guided by experts who have led some of the largest behavioral health, mental health, and treatment programs in the country, WellBalance is working to become the leader with a focus on improving an individual's overall health. WellBalance developed the WellBalance Health Score© to rate a person's overall medical, emotional, and fitness health status as well as show a person's progress towards health norms. WellBalance operates summer camps, local programs, and fitness programs for adults. For additional information please visit http://www.wellbalance.com or call (800) 975-0435.