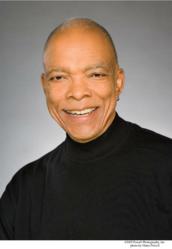 "I left the industry 7 years ago, but I'm gratified that the industry has not left me," said Mr. Burrell.
New York, NY (PRWEB) April 16, 2012
New York Festivals® International Advertising Awards will honor legendary advertising executive Tom Burrell, Founder and Chairman Emeritus of Burrell Communications with the prestigious New York Festivals Hall of Fame Award. Mr. Burrell will be presented the award on Thursday, May 3th at the 55th annual International Advertising Award's New York Show, recognizing the World's Best Advertising™.
Tom Burrell, acclaimed adman, author, and self-taught cultural anthropologist, established Burrell Communications in 1971, leading the company through 2004. Recognizing the unique qualities of the African American Market and coining the phrase, "Black people are not dark-skinned white people," the American Advertising Federation's Advertising Hall of Fame inductee created some of the most memorable campaigns in advertising history. A reel of Burrell's Advertisements for Coca-Cola is currently archived at the Library of Congress for its historical significance. Today, Burrell Communications bills close to $200 million annually and is one of the top advertising companies in the United States, specializing in marketing communications targeted to multicultural, urban and youth markets.
The NYF Hall of Fame Award is presented to individuals who have had a profound impact on the advertising industry at large. The award recognizes prominent industry luminaries whose personal excellence and extraordinary contributions have advanced the field of advertising, made a lasting impression on the creative community, and who continue to influence the profession in a significant way.
"I left the industry 7 years ago, but I'm gratified that the industry has not left me," said Mr. Burrell.
Mr. Burrell has garnered numerous prestigious awards and accolades, including Advertising Person of the Year, the coveted Albert Lasker Award for Lifetime Achievement in Advertising, DuSable Museum's HistoryMaker Award, and the Missouri Honor Medal for Distinguished Service in Journalism. Advertising Age named Mr. Burrell one of "50 Who Made A Difference" in its special issue, "50 Years of TV Advertising." In "The Advertising Century," issue, the publication designated him among the "Top 100 Advertising People" who have shaped the course of advertising history. In 2004, he was inducted into the American Advertising Federation's Advertising Hall of Fame.
Mr. Burrell retired from the advertising industry in 2004 to pursue his career as an author and activist. His highly acclaimed first book, BRAINWASHED: Challenging the Myth of Black Inferiority, has sparked a lively and international conversation on race and the role of advertising and other media in the perpetuation of racism and race‐based self‐esteem issues. BRAINWASHED was named one of the "65 Greatest Books" in Ebony Magazine's 65th anniversary issue, Jet Magazine's Editorial Pick, and has received rave reviews by Newsweek's Ellis Cose, Black Enterprise Magazine, Former Essence Magazine Editor-in-Chief Susan Taylor, the Reverend Al Sharpton, Dr. Cornel West, and many more.
Most recently, Mr. Burrell was awarded the Revolutionary Award by ImageNation for his work with his non‐profit, The Brainwash Resolution Project, an organization that combats negative images of blacks in the media with education, awareness and positive new media.
New York Festivals will host an in-depth interview with Mr. Burrell at the New York Show on Thursday, May 3rd at 1PM. Jason Chambers, PH.D., associate professor in the Department of Advertising at the University of Illinois at Urbana-Champaign will conduct the interview. Professor Chambers has also appeared on The History Channel discussing advertising history and his opinions have been sought by a variety of media sources including Advertising Age, Adweek, CNN, Forbes, Black Enterprise, the New York Times, National Public Radio and Newsweek. He is the author of Madison Avenue and the Color Line: African Americans in the Advertising Industry. His current projects include a book-length biography of advertising legend Thomas J. Burrell.
The New York Show is a 2-day festival that begins on May 2nd, and will feature creative panel discussions, keynote speakers, networking events, the 2012 Executive Jury Press Conference, and will culminate with the annual International Advertising Awards ceremony taking place on May 3rd. All New York Show events and the 2012 awards gala will take place at the landmark New York Public Library Stephen A. Schwarzman Building located at 5th Avenue and 42nd Street.
To purchase tickets for the New York Show please visit: http://www.newyorkfestivals.com/main.php?p=4,4. Ticket prices: Full Access Pass to all events, including keynote speakers, panel sessions, screenings and award show - $295; Award Ceremony - $85.
New York Festivals International Advertising Awards receives entries from 70 countries, recognizing work in all media in the following competitions: Art/Technique + Technology, Avant-Garde, Collateral, Commercials, Design, Interactive, Hispanic USA Advertising, Integrated Mixed Media, Marketing Effectiveness, New Commercial Director of the Year, Outdoor/Out of Home, Print, Public Relations/Brand Communications, Public Service Announcements, and Student.
To view the 2012 Executive Jury and Grand Jury go to: http://www.newyorkfestivals.com/main.php?p=2,10,3.
For more information, or to enter go to: http://www.newyorkfestivals.com/main.php?p=2,10
All winning entries in the New York Festivals International Advertising Awards competition will be featured at: http://www.newyorkfestivals.com.
Press inquiries should be directed to Gayle Mandel: gmandel(at)newyorkfestivals(dot)com. Ph: 1 212 643 4800.
About International Awards Group: Founded in 1957, IAG organizes advertising and programming competitions for the following brands: AME Awards for Advertising Marketing Effectiveness; Midas Awards for Financial Services Communications; The Global Awards for Healthcare Communications; NYF Advertising Awards; NYF Television & Film Awards; and NYF Radio Programs & Promotions. Entries to each of the competitions are judged around the world by panels of peers in their respective industries. For more information, go to http://www.newyorkfestivals.com.