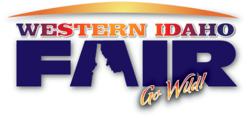 Boise, ID (PRWEB) April 16, 2012
For the price of gate admission, Western Idaho Fair, presented by Bank of the West, brings you four nights of live music from some of today's biggest stars. From classic rock to contemporary country, pop-rock to a little bit of comedy, the Fair has got it all. Here's what's hitting the MyBullfrog.com stage in 2012:
Tuesday, August 21: Weird Al Yankovic, presented by Mix 106
Wednesday, August 22: Chris Young, presented by WOW 104.3
Thursday, August 23: Creedence Clearwater Revisited, presented by K-Hits 107.1
Friday, August 24: Styx, presented by 96.1 BOB-FM
Weird Al Yankovic – A three-time Grammy winning, all-time bestselling comedy recording artist, Weird Al built a empire parodying popular songs by Michael Jackson, Lady Gaga, Nirvana, Bruno Mars, Miley Cyrus and Richard Harris.
Chris Young – A country legend in the making, the last four singles Chris Young has released have all hit #1 on the charts, including "Tomorrow" and the smash hit "Gettin' You Home," a song that earned him his first-ever Grammy nomination.
Creedence Clearwater Revisited – Launched in 1995 by the rhythm section from the legendary group Creedence Clearwater Revival, Creedence Clearwater Revisited has performed sold out shows and released bestselling albums for over fifteen years.
Styx – An arena rock staple, Styx dominated the charts throughout the 1970's and 1980's, becoming the first band to release four triple-platinum albums on the strength of hits like "Come Sail Away," "Renegade," "Blue Collar Man" and "Lady."
All Western Idaho Fair concerts are free with gate admission. Gate admission is on sale now on the Fair website followed by box office sales opening July 23. Purchasing in advance saves $2 off the regular gate price and even bigger savings on package deals. For ongoing updates, band bios, music playlists and tickets, visit IdahoFair.com.