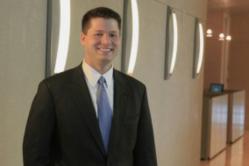 Van has a unique way of describing technology in human terms, His ability to analyze and explain complex intellectual property issues makes him a valued counselor to clients
Richardson, TX (PRWEB) April 16, 2012
Haynes and Boone, LLP attorney Van Lindberg has been selected as one of America's twelve "techiest attorneys" by the American Bar Association Journal. Lindberg was recognized as a "Code Master," using his knowledge of both technology and law to serve his clients.
The cover story for the April 2012 issue identified twelve characteristics that defined America's most switched-on lawyers. In the statement highlighting the reasons for his selection, the ABA Journal cited Lindberg's highly regarded book, Intellectual Property and Open Source - A Practical Guide to Protecting Code (O'Reilly Media, July 2008), as well as Lindberg's practice advising businesses and open source groups on intellectual property issues.
Those who work with Lindberg weren't surprised. "Working with Van has changed our approach to intellectual property," says David Kinsinger, vice president and chief patent counsel of L-3 Communications Corporation. "His knowledge of both the technology and the law allows him to cut through to the core issues immediately."
David McCombs, chair of Haynes and Boone's firmwide technology practice, said Lindberg is certainly deserving of the "techiest" title. "Van has a unique way of describing technology in human terms," McCombs says. "His ability to analyze and explain complex intellectual property issues makes him a valued counselor to clients."
Lindberg practices intellectual property law, focusing on computer-related patent prosecution, reexamination, and valuation, open source compliance and community relations, and strategic IP guidance. He has experience with both computer hardware and software, including digital circuit design, operating system design and implementation, application programming, and networked and distributed systems. Mr. Lindberg also has experience with virtualization, wireless networking, high-availability web-based systems and programming languages.