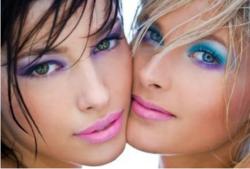 (PRWEB UK) 27 April 2012
The spring 2012 season is looking set to be a vibrant time for fashion, but there are also a number of exciting trends in the world of make-up and beauty that are worthy of note.
This season's top trends for make-up looks include:

A range of different reds. There are endless ways to wear dramatic red lipstick, and all of them are going to be red-hot this spring. Choose the favourite shade and wear it boldly.
Glow glamorously. A pretty and relatively low-key look, the glamorous glow involves pretty apricots and pinks on the cheeks, neutral eyeshadow but plenty of black eyeshadow, and the key feature – a glossy lip.
Dramatic navy eyes. Choose midnight blue shades of eyeshadow and wear plenty of it, complemented by traditional black eyeliner.
How to get the looks for less
People will know that none of the top products come cheap if they have ever browsed a cosmetics aisle. However, it isn't possible to get the same effect with cheaper products, so what is the solution? Just before you drain the bank balance, look online for discount codes for cosmetics and beauty products.
The great thing about these promotional codes is that they allow people to get all the top brands and designer products for a hugely discounted price. Simply find voucher codes online, head to the appropriate cosmetics retailer's website and fill the virtual basket. Just remember to enter the voucher code before paying, and a huge chunk will be knocked off the price.