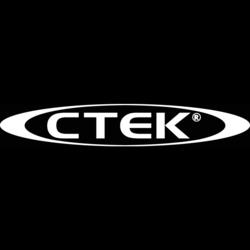 London, UK (PRWEB) April 15, 2012
In the UK, CTEK has signed a partnership agreement with Halfords, the UK's leading retailer of automotive and leisure products, which will now offer its range of chargers and accessories, including the award winning MXS 5.0 smart battery charger.
Available via http://www.halfords.com, customers can simply browse, and learn more about a multitude of CTEK chargers before deciding, ordering and paying online – the charger is subsequently delivered, free of charge, to a local store where it will be kept awaiting pick-up.
Jan-ulf Soderberg, Head of Brand and Marketing at CTEK, commented: "Halfords is undoubtedly one of, if not the, most prominent consumer orientated automotive product retailers in the UK. The new partnership will hopefully raise awareness of our products as well as the overall advantages of performing regular battery maintenance – especially when visitors can see the price of a new battery on the same page as a CTEK charger.
"Halfords' online presence is, like many retailers, expanding on almost a daily basis with many, perhaps even the majority of consumers now accustomed to using e-commerce as well as being aware of, in Halfords case, its safety and general ease of use. We're all delighted with the partnership here at CTEK and are looking forward to seeing the results."
Battery maintenance with a CTEK battery charger is a simple and quick process. All CTEK chargers are extremely safe to use being spark proof and reverse polarity protected, and can be left connected to the battery for an indefinite amount of time without risk of over or under-charging. Once connected, CTEK chargers not only charge but through a unique and patented multi-stage charging process, also condition the battery by removing and built-up sulphur from the internal plates. As a result, the CTEK charger offers considerable battery protection and the battery's life-span is extended significantly.
For more information about CTEK and its range of 12 and 24 volt smart chargers as well as accessories, please visit http://www.ctek.com.