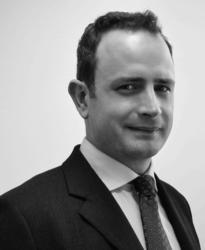 Introducing a UK style proposition into the Middle East gives advisers the choice of the best of both worlds.
London, UK (PRWEB UK) 13 April 2012
London based AES International launched a unique proposition for financial advisers and wealth managers living and working in the UAE which is designed to mirror the flexible models prevalent in the UK. This means advisers can choose whether to work in an office environment at Emaar Square in Dubai or follow an out-of-office model like many networked IFAs. In contrast to many international companies both propositions offer full transparency regarding gross commissions; and advisers have guaranteed ownership of their client banks, an exit strategy and the freedom to build their business within a tried and trusted framework for treating clients fairly.
AES CEO, Sam Instone said, 'AES is passionate about exporting UK best practice and improving both client and adviser outcomes. Introducing a UK style proposition into the Middle East gives advisers the choice of the best of both worlds: independence and flexibility to build their own respective businesses within a larger transparent and professional financial services organisation. IFAs can choose how best to leverage these businesses upon our human, intellectual, technological, marketing and financial resources, giving financial and career security.'
Whilst out-of-office advisers benefit from market leading commission rates, remote compliance support and their own micro-sites, in-office advisers benefit from in-house expertise, fantastic facilities, enhanced training and a team-based operating environment. AES hopes to expand this proposition into other Middle Eastern countries in the forthcoming year.
About AES International:
Having relocated its headquarters to London in 2007, AES International has become a recognised brand for dynamic wealth managers, with offices across the world, including Europe, Middle East and Latin America, offering financial planning, wealth management and private banking services to individuals with specialist cross-border needs.  AES is the only international financial services firm to hold such a broad range of local investment and insurance licenses throughout Europe and the Middle East via legitimate branch establishments.
AES International is the trading style of AES Financial Services Limited which is regulated and authorised by the Financial Services Authority in the UK, and is authorised in all EEA member states to give investment advice under the Markets in Financial Instruments Directive (MiFID) and insurance advice under the Insurance Mediation Directive (IMD). AES Middle East Insurance Broker LLC is a wholly owned subsidiary of AES International and is licensed by the UAE Ministry of Economy, United Arab Emirates.