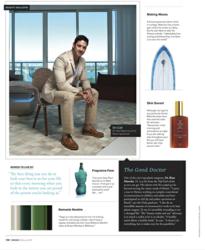 Dr. Maercks improved my appearance and my self-esteem!
Miami, FL (PRWEB) April 13, 2012
Innovative Miami Beach cosmetic surgeon Rian Maercks, one of the foremost and most-respected Miami cosmetic surgeons, offering an array of innovative techniques and products to help patients improve their appearances, boost their confidence, and look and feel more beautiful, is proud to now offer his patients a new treatment for sun damage, redness and age spots. This new treatment, broadband light, or BBL, corrects damage to the skin caused by exposure to sunlight. The treatment utilizes light energy precisely directed at damaged areas of skin, stimulating the skin cells to regenerate new collagen foundation, which in turn leads to firmer skin, making the skin more vibrant, smoother and younger-looking.
Dr. Maercks offers a number of different procedures to help both male and female patients improve their appearances. He is one of the leading providers of breast augmentation Miami procedures, performing different types of breast surgeries. Dr. Maercks also offers a number of facial surgeries and body procedures for patients in his Miami Beach office.
Dr. Maercks's new BBL treatment sets new standards for the treatment of skin conditions associated with aging, active lifestyles and sun damage. The procedure restores skin to its natural beauty, eliminates fine blood vessels that cause redness in the skin, and reduces unwanted melanin in the skin.