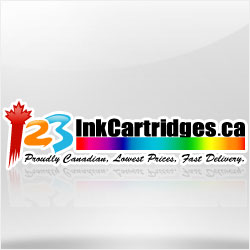 (PRWEB) April 13, 2012
123inkcartridges.ca, a Canadian online printer supply company, announced today the launch of the company's first radio ad campaign as part of its new marketing program. The campaign is expected to reach two million listeners on Virgin 95.9 FM radio station. The 15 second radio advertisement began the Monday 9 April and continues to run on two weeks.
John Zhang, marketing manager of 123inkcartridges, said, "We want to use radio advertising to acquire new local customers; we expect this new marketing effort will enhance our sales during the Easter promotion. The radio ad is just the first step of our new marketing plan; we will have more strategy, creative marketing initiatives. "
In addition to radio ad, the comprehensive marketing program of the company will include metro ads in Montreal, newspaper ads in Toronto, new web content, search engine optimization and social media programs, such as Facebook, Twitter, YouTube. The plan is set to begin in April 2012.
About 123inkcartridges.ca
Since established in 2007, 123inkcartridges.ca has quickly become one of most popular online sources for printer ink & toner cartridges, HDMI cables, iPhone Accessories and iPad Accessories in Canada. The company's headquarters is located in Montreal, Quebec and has warehouses in both Montreal and Vancouver that ship all over Canada and the United States. More information about the company could be found at http://www.123inkcartridges.ca/