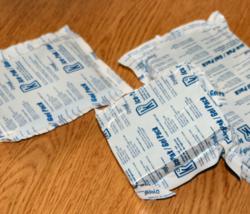 Edison, NJ (PRWEB) April 16, 2012
Cryopak, leader in cold chain packaging, has recently increased their capacity to manufacture the IcePak™ Brick on the East Coast. This increased capacity allows us to service our customers at a higher level by reducing cost and lead time.
"We added a new manufacturing line at our Edison, NJ facility to make it more convenient for our customers on the East Coast," Mike Paterno, National Sales Manager, said.
IcePak™ Bricks are a refrigerant that phases at 0°C and offer superior performance in applications where a dimensionally stable refrigerant is critical. Unlike conventional gel packs, our bricks do not expand when frozen and remain rectangular even when melted. Our bricks are manufactured using high quality nylon/polyethylene film that makes them durable and puncture resistant. The film is thermoformed and vacuum sealed around a foam brick core to ensure a consistent shape that will reliably fit inside your insulated container.
Features and Benefits of the IcePak™ Brick include:

Available in custom sizes to match the specific dimensional requirements of you application.
Are used as a replacement to Gel Packs.
Bricks are an inexpensive alternative to Hard Packs, especially when reusing refrigerants is not feasible.
They are helpful when packout time is critical and easy, straight forward packing procedures are a necessity.
Can be used in any insulated container, including our Tempak ™ EPS and polyurethane shippers.
Bricks maintain their shape in the package when melting.
They can eliminate the need for a payload box.