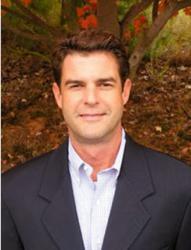 "Retailers need information that is expressed clearly and in understandable business terms. Then they can recognize and apply this data to optimize performance."
Atlanta, GA (PRWEB) April 13, 2012
In his latest post on retail thought leadership site What's Next Retail, "Retail Employees Are Not Machines; Customer Service is Not a Can of Beans," Dayforce Chief Strategy Officer and workforce management expert John Orr says retailers must demand more aggregate business performance metrics from their consultants and Workforce Management solution providers – metrics that are defensible from an accounting perspective but that provide an elegant balance of engineering with business performance.
Orr said, "Retailers need information that is expressed clearly and in understandable business terms. Then they can recognize and apply this data to optimize performance."
In lamenting the historic state of WFM software and services, Orr said, "Engineered work standards only help to defend a more comprehensive approach to labor efficiencies and conversion rates. On their own, they do not provide enough information for retailers. To corporate finance departments, operations, and all levels of management alike, labor cost measured in fractional amounts of time is difficult to understand and apply."
Orr said that a paradigm shift is needed in the retail industry, both on the part of businesses and on the part of solution providers, to enhance customer and employee experiences and boost net profit margins and company valuations. "It is imperative that retail organizations understand the factors that distinguish employees from machines or inventory; if not, they risk treating their customers just as poorly. Workforce Management systems must take those needs into account in order optimize the balance between sales, cost containment, and profitability."
John Orr is the Chief Strategy Office at Dayforce and a contributor to WhatsNextRetail.com, a thought leadership site for retailer executives led by members of the Retail Industry Partner Community, a network of Microsoft Dynamics partners. You can read more from John Orr at What's Next Retail.