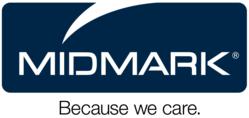 The simple words, 'we can test you tonight at your own home' as opposed to 'we can test you in two weeks at an overnight facility' proved to be highly influential in getting the patients to agree to a test.
Versailles, OH (PRWEB) April 16, 2012
Midmark Corporation, a trusted leader in digital diagnostic devices for ambulatory care, today released a physician usage study demonstrating the viability, accuracy and affordability of primary care physician-managed home sleep testing using the Midmark SleepView® Monitor and Portal. The report shows that the complexity and costs for achieving a reliable diagnosis of obstructive sleep apnea (OSA) can be lowered as much as 70 percent by providing primary care physicians with the necessary technology and support.
Introduced in 2011, the Midmark SleepView Monitor is the market's smallest and lightest portable home sleep testing device that meets the American Academy of Sleep Medicine's guidelines for a Type-III portable monitor. SleepView allows patients to be tested for OSA in the comfort, convenience and privacy of their own home.
For the five-month study, Midmark worked closely with four physician practices to implement the home sleep testing device as part of their primary care services. Staff and physicians were given training on using the SleepView Monitor, patient instruction, and secure use of the SleepView Portal that enables a practice to manage test scheduling, remote test scoring, physician diagnostic interpretation and data management. Training on the Epworth and STOP-BANG screening tests commonly used to identify patients at-risk for OSA was also provided.
During the pilot program, a total of 60 home sleep tests utilizing SleepView were completed with patients identified as at-risk for OSA by their physicians. Of the patients tested, 80 percent were diagnosed as positive for OSA, with only 3.3 percent receiving inconclusive results requiring a retest in an overnight facility.
Even more significant was the fact that the results showed that diagnosing OSA through home sleep testing versus an overnight facility stay lowered the overall cost of care for the patients. Using Center for Medicare and Medicaid Services (CMS) national average reimbursement rates, the pilot program demonstrated a 70.4 percent reduction in diagnostic testing costs to the patient and insurer. This amounted to $29,334 savings for the 60 patients tested.
"We are very pleased with the results of this physician usage study. It demonstrates that home sleep testing with SleepView is a step in the right direction towards improving patient care related to obstructive sleep apnea," said Dr. Tom Schwieterman, medical director for Midmark. "With a 93 percent first-night study success rate, it was shown that not only can patients effectively self-administer the at-home test, but that SleepView is a reliable and accurate diagnostic solution that can deliver 70 percent lower diagnostic costs of care for patients found to have OSA."
The pilot program also demonstrated that the physician's ability to order a sleep study at the patient home on the very night of the office visit was valuable. With the ability to achieve a diagnostic study immediately after identifying an at-risk individual, more patients agreed to be tested. As stated by participating physician, Dr. Stewart Segal of Lake Zurich Family Treatment Center near Chicago, Illinois, "The simple words, 'we can test you tonight at your own home' as opposed to 'we can test you in two weeks at an overnight facility' proved to be highly influential in getting the patients to agree to a test. When I said those words about having the test done immediately and at home, fewer patients objected."
The Midmark SleepView® Monitor was named as an Award Finalist by the internationally-renowned 2012 Edison Awards in the Science/Medical category, one of fifteen categories honored by the Edison Awards. Winners will be announced April 26, 2012 at the Edison Awards Annual Gala in New York City.
For more information on Midmark's SleepView, or to download a copy of the report, please visit http://www.midmark.com/sleepview.
About Midmark
Midmark Corporation brings efficient patient care to millions of people each day around the world. Midmark is committed to providing innovative products and services for the healthcare professional, integrating value-added technology into everything it does. By focusing on ways to constantly improve physician workflows, Midmark is redefining the future of the clinical space from the examination room to the procedure room. Its line of Midmark and Ritter products have become the industry standards in medical practices of all sizes, helping improve the patient experience while improving safety, ergonomics, productivity and profitability for the practice. Midmark's line of digital diagnostic solutions, allow fast and easy capture, interpretation and retrieval of patient information for single practitioners to large physician groups and offer EHR/EMR integration. With more than 1,500 teammates worldwide, Midmark's teammates are dedicated to making a positive difference in the practice of healthcare. Headquartered in Versailles, Ohio, Midmark Corporation maintains four subsidiaries in the United States. To support international healthcare markets, it holds subsidiaries in France, India and Italy. For more information about Midmark, visit midmarkclinicalsolutions.com or midmark.com.