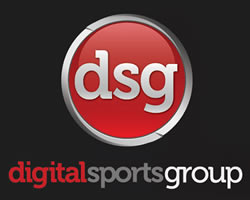 PFA Players' Player of the Year awards to be announced following voting of players on Monday
(PRWEB UK) 14 April 2012
As the Football season draws to a finish, it is time to consider who will be claiming the annual awards of the PFA players' Player of the Year and Barclays sponsored PFA Young Player of the Year.
Last year's main award was claimed by Tottenham Hotspur winger Gareth Bale, but this year's award is set to be much harder to predict.
Simon Boynton, managing Director for DSG said 'it's always an exciting time of year when the nominees are released and with so many players having outstanding seasons we predict its going to be a very tight decision on who the winners will be. As well as the obvious choices there have been some brilliant young talents that have shone so we may even end up with a player winning both awards which would be fantastic'.
The nominees for both awards will, following the voting of the players, be announced on Monday via football.co.uk, BSkyB and the Press Association Sport news wire. Visitors and fans will get the chance to take part and vote for who they think might win the prestigious award. The votes will not affect the final outcome for the PFA awards, but if entrants guess correctly they could win a shirt signed by the winning Players' Player and Barclays sponsored PFA Young Player of the Year.