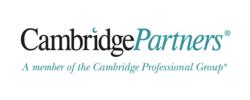 Atlanta, GA (PRWEB) April 17, 2012
CambridgePartners, a leading provider of search, staffing, and discovery resources in the Southeast, has launched the PEAK Contract Attorney Program.
CambridgePartners offers a deep pool of Practice-Specific, Experienced, Accomplished, Knowledgeable (PEAK) Contract Attorneys to law firm and corporate clients to fill in for employees on leave or integrate with existing teams on a temporary basis for specific projects.
PEAK attorneys encompass a wide spectrum of professional, tenured attorneys ranging from staff attorneys who support complex litigation matters, to Of Counsel who assist with servicing firm clients, and corporate legal department personnel who can help manage due diligence or assist with corporate litigation matters.
"The uncertain economy has led to many organizations cutting back on labor to manage costs," said Steve Stone, Vice President of CambridgePartners. "As business grows, there is a need for scalable human capital. CambridgePartners offers a broad spectrum of high level, sophisticated attorneys available on demand who seamlessly integrate with existing teams to suit clients' needs."
PEAK Contract Attorneys provide staffing support for a range of organizations and law firms, with additional HR-related benefits including:

Payrolling contract attorneys to avoid co-employment issues
Covering professional liability insurance
Offering conversion opportunities on attractive terms
Matching skill sets with specific existing needs
Cambridge offers PEAK Contract Attorneys on flexible duration, ranging from days, to months, or even a year or more. For more information about PEAK Contract Attorneys, visit: [http://www.cambridgeprofessionals.com/PEAK_contract_attorneys.html
About CambridgePartners:
CambridgePartners is a division of Cambridge Professional Group, a full service search and staffing company based in Atlanta, GA. Fore more than 25 years, Cambridge has specialized in the recruitment and placement of attorneys and legal personnel, and has been recognized as one of Atlanta's top 10 staffing companies by the Atlanta Business Chronicle. Cambridge carries a 98% satisfaction rating among its corporate and law firm clients, and its recruiting specialists average more than 9 years of staffing experience. For more information about CambridgePartners and its offerings please visit: http://www.cambridgeprofessionals.com.