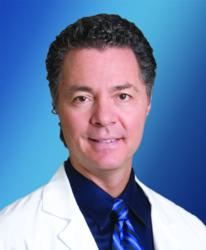 "We evaluate, diagnose and treat 20 to 30 patients a week with Barrett's esophagus disease, and many of them are newly diagnosed," says Dr. Infantolino. "We established the Center because there is a true need in the area."
Philadelphia, PA (PRWEB) April 16, 2012
Thomas Jefferson University Hospital announces the opening of its new Jefferson Barrett's Esophagus Treatment Center, one of only a few dedicated Barrett's centers in the country and the first multidisciplinary center solely dedicated to treating Barrett's esophagus disease in Philadelphia.
Recent studies show that the frequency of Barrett's esophagus – a condition caused when digestive acid backs up from the stomach into the esophagus, causing damage and the growth of pre-cancerous cells – has increased from 0.9 percent to 20 percent. According to the National Institutes of Health, more than three million people in the U.S. have Barrett's esophagus. Up to 25 percent of people age 50 or older may have the disease. Left untreated, Barrett's esophagus can lead to esophageal cancer, an aggressive cancer that is typically fatal.
The Jefferson Barrett's Esophagus Treatment Center is led by some the area's most experienced gastroenterologists, including Anthony Infantolino, MD, director of the Center, along with Jefferson gastroenterologists Daniel Quirk, MD, MPH; and David Kastenberg, MD. To offer patients the best care possible, Jefferson's multidisciplinary team closely collaborates with gastrointestinal pathologists, surgeons, oncologists and radiologists – all highly experienced in the testing, evaluating, and treating Barrett's esophagus and other esophageal conditions. Patients will also have access to ongoing and future clinical trials.
"We evaluate, diagnose and treat anywhere from 20 to 30 patients a week with Barrett's esophagus disease. That's a substantial number of patients and many of them are newly diagnosed," says Dr. Infantolino. "We established the Center because there is a true need in the area for a comprehensive center to diagnose, treat and educate people on the disease. Our active Barrett's esophagus research program is an important part of what we offer patients. Plans are also in place for Jefferson to become a regional training center for doctors around the country interested in learning these highly advanced techniques."
A common treatment for Barrett's esophagus, even less than a decade ago, was radical surgery in which the esophagus was removed and the stomach was moved up to the neck. Jefferson recently celebrated its sixth anniversary using a leading-edge therapy known as radiofrequency ablation (RFA), which transformed the treatment of pre- cancerous Barrett's esophagus and in most cases, patients no longer require removal of the esophagus.
The leading-edge therapy, pioneered at Jefferson by Dr. Infantolino, uses a long catheter with a balloon at the end. The balloon is inflated to the internal size of the esophagus and sends an electrical charge, which removes a thin layer of outer esophageal tissue. This treatment can completely reverse the pre-cancerous changes in the esophagus tissue in 80 to 90 percent of cases, returning the tissue to normal. Dr. Infantolino has used RFA to treat 150 patients and the team has performed more than 500 procedures, making Jefferson the regional leader in implementing this new technology. Jefferson is 12th nationally in total number of patients having undergone ablation.
The RFA treatment was recently included as a standard of care for Barrett's esophagus in the American Gastroenterological Association's "Medical Position Statement on the Management of Barrett's Esophagus." (Gastroenterology 2011; 140:1084-1091).
"We can now remove these precancerous cells through an outpatient procedure and keep people from requiring life-altering surgery in the majority of cases," says Dr. Infantolino. "However, should there be more advanced disease, our highly skilled esophageal surgeons are a part of our team and can evaluate and treat patients with the surgical care they need."
For more information about the Jefferson Barrett's Esophagus Treatment Center or to schedule a consultation, call 1-800-JEFF-NOW.
Thomas Jefferson University Hospitals (TJUH) are dedicated to excellence in patient care, patient safety and the quality of the healthcare experience. Consistently ranked by U.S. News & World Report among the nation's top hospitals, Thomas Jefferson University Hospital, established in 1825, has over 900 licensed acute care beds with major programs in a wide range of clinical specialties. TJUH is one of the few hospitals in the U.S. that is both a Level 1 Trauma Center and a federally-designated regional spinal cord injury center. TJUH patient care facilities include Jefferson Hospital for Neuroscience, the region's only dedicated hospital for neuroscience, Methodist Hospital in South Philadelphia, and additional patient care facilities throughout Pennsylvania and New Jersey. TJUH partners with its education affiliate, Thomas Jefferson University.