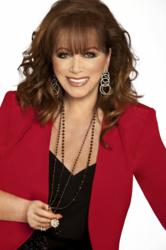 "My fans on Facebook and Twitter love their eBooks," said Jackie Collins. "It was time to give them back the characters they missed, and to introduce a new generation to some of my older books."
BEVERLY HILLS, Calif. (PRWEB) April 17, 2012
(April 17, 2012)--The b*tch is back … and Jackie Collins has made her fiercer than ever! Die-hard Collins fans and eBook readers will get to spend time with high living, pleasure-seeking divorcee Fontaine Khaled, in the exclusive US/Canada eBook release of THE B*TCH, one of the novelist's most sensational and bestselling books. Completely re-written for 2012, THE B*TCH is now available via Amazon.com for $2.99. iPad/iPhone/iPod users can download the Kindle app to enjoy.
With 500 million copies of her books sold world-wide and 28 New York Times bestsellers written, Jackie Collins books written before 1999 have not been available for eReaders in the US marketplace. THE B*TCH is the first of Collins' backlist.
"My fans on Twitter and Facebook ask me daily when my books will be available for their eReaders," said Collins. "I thought I should start with THE B*TCH as it's a part of pop culture, and I was feeling the need to revisit those sexy characters. So I'm listening to my readers that need their Lucky Santangelo fix, and this summer I will release CHANCES as an eBook as well. Plus I want to introduce my younger readers to The Santangelos."
THE B*TCH introduces beautiful Fontaine Khaled, who has shed her billionaire husband for the life she really wants: a riotous whirl of champagne, designer clothes, and the hottest, sexiest men. But the never-ending party comes with a price, one even her ex-husband's outrageous alimony payments can't afford.
Then devastatingly handsome ladies' man Nico Constantine hits town to make a killing at the Vegas casinos. But instead of tripling what's left of his dwindled fortune, he ends up owing the mob -- big time.
When Nico collides with Fontaine, their mutual lust is immediate and intense. Nico will need to use her if he wants to stay alive. Fontaine fears she's met her match. Love is the last thing on their minds, but it may be their fate -- if their creditors don't get them first.
CHANCES will be released as an eBook on June 7, 2012 in the US/Canada. Please visit http://www.jackiecollins.com for more information. CHANCES eReaders will get a sneak peak of Collins' 29th novel – POWER TRIP.
Jackie Collins has been called a "raunchy moralist" by the late director Louis Malle and "Hollywood's own Marcel Proust" by Vanity Fair magazine. With over 500 million copies of her books sold in more than forty countries, and with some twenty-eight New York Times bestsellers to her credit, Jackie Collins is one of the world's top-selling novelists. She is known for giving her readers an unrivalled insider's knowledge of Hollywood and the glamorous lives and loves of the rich, famous, and infamous.Visit Jackie's website http://www.jackiecollins.com, and follow her on Twitter at http://www.twitter.com/JackieJCollins and Facebook at [http://www.facebook.com/jackiecollins