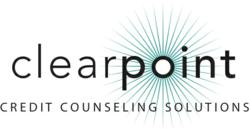 It's hard to imagine achieving personal financial success without a strong foundation of financial literacy
Richmond, VA (PRWEB) April 16, 2012
With many people still hurting from the effects of widespread unemployment and foreclosure, ClearPoint Credit Counseling Solutions is stepping up efforts to help reach consumers with meaningful financial resources. Participating in Money Smart Week, is one way that ClearPoint will be honoring that commitment to their mission of consumer health through financial education. Workshops and presentations will be taking place between April 21 and April 28 in many of the communities served by their local offices.
"It's hard to imagine achieving personal financial success without a strong foundation of financial literacy," said Allie Vered the AVP of Education and Public Awareness for ClearPoint. "From our educational workshops to the interactive content we provide on our website, ClearPoint is firmly committed to make sure that the tools for financial fitness are available to everyone."
The topics covered in these workshops will include surviving financial setbacks, the wise use of credit, paying down debt, and many others. Anyone interested in presentations taking place during Money Smart Week should visit ClearPoint's website for a complete listing of workshop topics and locations.
ClearPoint is a member of the National Foundation for Credit Counseling (NFCC), a system-wide accredited business with the Council on Better Business Bureaus, and a Housing and Urban Development (HUD)-approved housing counseling agency. Visit ClearPoint at http://www.clearpointccs.org or call 877.877.1995.