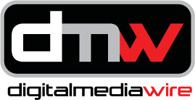 Los Angeles, CA (PRWEB) April 15, 2012
Digital Media Wire today announced that LA Games Conference (http://www.lagamesconference.com/) to be held at the Hollywood Roosevelt Hotel on April 24, 2012, will feature many of the most successful social game entrepreneurs shaping the gaming industry today, as it intersects with other forms of media and entertainment:
Glenn Walcott, President, Double Down Interactive
Glenn joined Double Down Interactive in November 2010 as President. He was previously the CFO of Big Fish Games and helped lead the growth of that company from $8 million in revenue to more than $100 million and from 40 to 400 employees. He was also instrumental in helping Big Fish Games raise $83 million in one of the largest rounds of private financing of any gaming company ever. Glenn will be featured in a case study session about IGT's $500 Million acquisition of Double Down with Davis Wright Tremaine LLP's Stuart Campbell and John Salter, Partner of The Raine Group, an investment bank specializing in media and entertainment ventures.
Lars Buttler, Founder and Chief Executive Officer, Trion Worlds
Game Industry Entrepreneur Lars Buttler is Founder and CEO of Trion Worlds, the publisher and developer of games and original entertainment for the connected world. The company recently completed an $85 million round of strategic growth equity financing, adding to $100 million already raised. Trion's first online game, RIFT™, launched worldwide on March 1, 2011, to critical and consumer acclaim and revenues have already surpassed $100 million with players activating over 1 million accounts. Trion's mission is to revolutionize global entertainment by combining the best elements of online, gaming, and traditional media. Prior to founding Trion, Buttler was Vice President for Global Online at Electronic Arts, the world's largest independent developer and publisher of interactive entertainment software. Buttler led EA's strategy for online games and services and ran EA's Online Studio
Chris DeWolfe, Chief Executive Officer, SGN
Internet entrepreneur Chris DeWolfe is best known as co-founder and former CEO of MySpace, the social network that redefined the concept of socializing around shared interests. Under DeWolfe's leadership, MySpace grew exponentially: Launched in 2003, MySpace attracted an average of 300,000 new members each day, and when he left the company in 2009 it had more than 125 million monthly active users from 29 countries around the globe. In 2010, DeWolfe staked his claim in the rapidly growing social games market. With backing from Austin Ventures, DeWolfe purchased Mindjolt, a San Francisco-based social games platform. With more than 20 million active users, Mindjolt is among the fastest growing companies in the social gaming space, already profitable through a combination of advertising and virtual goods' sales. In 2011, Mindjolt acquired SGN, a leading developer of social mobile games and Hallpass Media, a portfolio of popular free-to-play online game sites and in 2012 the entire company rebranded itself as SGN. Chris will be interviewed on stage by Paul Bricault, a Venture Partner at Greycroft Partners in the firm's West Coast Office.
These companies and executives join over 300 decision-makers, creatives, analysts, press and leading professional gamers. Speakers include:
Jesse Redniss, SVP, USA Network, Digital (NBC Universal)
Jack Buser, Senior Director, Playstation Digital Platforms
Matt Hulett, President, GameHouse (RealNetworks)
Mark Spenner, EVP of Games, Rumble
Baudouin Corman, Vice President of Publishing, Americas, Gameloft
Mark Friedler, Partner, Worlds and Games Consulting
Paul Bricault, Venture Partner, Greycroft Partners
Nanea Reeves, COO, Machinima
Joel Resnik, Vice President of Video Games, Redbox
Jon Estanislao, Director of Digital Distribution, Activision Publishing
Chris Donahue, Director, Global Publisher/Developer Relations, Onlive.
Ted Cohen, Managing Partner, TAG Strategic
Ned Sherman, CEO & Publisher, Digital Media Wire
Allen DeBevoise, Chairman & CEO, Machinima.com
Lisa Marino, CEO, RockYou
Maria Casey, Senior Manager of Business Development, Arkadium
Simon Whitcombe, VP Games, CBS Interactive
Bjorn Book-Larsson, CEO, K2/Gamersfirst
Peter Levin, CEO, Nerdist
Chris Early, VP, Digital Publishing, Ubisoft Entertainment
Davin Miyoshi, VP Social Games, GSN
Andrew Pedersen, Vice President & General Manager, Social Games, Tagged
Gordon Bellamy, Executive Director, IGDA
Michael Maher, Director, Business Development at American Express, Enterprise Growth, Sometrics / American Expresss
Jim Greer, Founder, Kongregate
Lisa Hanson, Managing Partner and Founder, Niko Partners
Dale Strang, CEO, Viximo
Nick Bhardwaj, VP of Monetization and User Acquisition, NaturalMotion
Mara Winokur, SVP Digital Media and Business Development, Starz Digital Media
Karl Mehta, Founder, PlaySpan
Marc Rochman, Founder and CEO, Openbucks
Laura Naviaux, SVP of Global Sales & Marketing, Sony Online Entertainment
Christian Petersen, VP Community, CloudMade
Joakim Baage, Event Director, LA Games Conference
Chris Skaggs, CTO, Soma Games
Juan Reyes, CTO, BluFocus
Kyu Lee, President, Gamevil
Peter Shiao, Founder, CEO, Orb Media Group
Michael Cai, VP, Video Games, Interpret
Jay Moore, Founder & CEO, Popzy
John Welch, President, Making Fun
Chris Petrovic, General Manager, GameStop Digital Ventures
Anthony Jacobson, Senior Vice President, Business Development, Atari
Mike Vorhaus, President, Magid Advisors
Bill Wheaton, SVP & General Manager of the Media Division, Akamai
Martin Rae, President, Academy of Interactive Arts & Sciences
Robert Nashak, EVP, Digital Entertainment, BBC Worldwide Americas
Chris Marlowe, Editor, Digital Media Wire
Jordan Metzner, Head of Product and Partnerships, Xsolla USA Inc.
Steve Klebe, Head of Business Development for Consumer Payments, Google
Mike Goslin, General Manager, Rebel Entertainment
Chris Davis, VP of Brand Sales, TrialPay, Inc.
Mary Ku, Director of Product Management, Digital Goods, PayPal
Jo Webber, Chairman and CEO, Founder, Virtual Piggy, Inc
Margaret Wallace, CEO, Playmatics
Chris Petrovic, General Manager, GameStop Digital Ventures
William Quigley, Managing Director, Clearstone Venture Partners
Maha Ibrahim, General Partner, Canaan Partners
Alex Suh, Managing Director, California Technology Ventures
Eric Goldberg, Managing Director, Crossover Technologies
Marshall Jensen, Managing Partner, DMW Hexagon
Dave Taylor, Independent Game Producer
Shirin Salemnia, Founder and CEO, PlayWerks
Flint Dille, Writer
Jessica Abroms, Lead Experience Designer, Social Gaming Network
Phyllis Guo, Chief Strategist, The9
Greg Short, President & CEO, EEDAR
Aaron Kornblum, Sr. Director of Security Policy, Interactive Entertainment Business, Microsoft
Guy Finley, Director of Anti-Piracy Affairs, CDSA
Marcus Gners. Director, Business Development, Stardoll
Umair Khan, Chairman and CEO, SecretBuilders
Manny Anekal, COO, Kiip
Stuart Drexler, Board Advisor, Tykoon
Michael Trigg, Founder & CEO, Spitball Entertainment, Inc.
Kristafer Vale, CEO & Lead Designer, Winterkewl Games, Character TD, DreamWorks Animation
Jessica Abroms, Lead Experience Designer, Social Gaming Network
Jamison Selby, Vice President of Sales, Socialtype / Chair, IGDA Los Angeles
Panel topics Include:

The State of Games Industry
From Console to Cloud: Exploring Today's Multiple Distribution Possibilities
KA-CHING! How To Effectively Market and Publicize Games to Increase Sales
Power of Community: Integrating Social Design in Game Development
Social Game Distribution: Facebook Is Not The Only Game In Town
Free, Pay-To-Play or Subscription: What Payment Solutions Fits Your Game The Best?
Games on the Go: Latest Trends in Games and Apps For Mobile Devices
DEBATE CLUB: You Pick The Topic!
Entertainment on Consoles: Reinventing the Media Hub of the Living Room
Delivering the Virtual Goods: How Is the Micropayments Business Evolving for Games
VC and Investor Roundtable: Where is the Smart Money Flowing and Why?
Los Angeles Game Developer Leadership Round Table
FUTURE GAMING TRENDS - Analyst Presentations, Predictions and Demos
Dealing with Piracy and Security Threats
Kids Play: The latest in Merging Online and Offline Games
Event sponsors and media partners include CEA, IGDA, CDSA, Playspan, Davis Wright Tremaine LLP, boxPAY, Xsolla, CloudMade, EEDAR, PayPal, Virtual Piggy, Openbucks, Tagged, K2/Gamersfirst, Jakprints, SAG-AFTRA, EMF, Digital LA, WITI, WIGI, E3, GamesMatch, ProductionHUB, GIT LA, Mary-Margaret Network, BoogarLists, Parks Associates, Fusicology, TAG Strategic, UCLA Anderson, Terpin Communications, SocialRadius and PRWeb.
For complete agenda, registration and event details please visit:
Other prominent Digital Media Wire events include NY Games Conference, Future of Television Forum, Digital Music Forum East & West, Games Summit at Int'l CES, and Digital Media Conference.
###
About Digital Media Wire, Inc:
Digital Media Wire is a leading events, news, and publishing company serving the digital entertainment & media industry. Digital Media Wire produces the industry's most prestigious executive forums featuring the leading executives in digital media and entertainment. Digital Media Wire also publishes an authoritative daily email newsletter and industry directory. For more information, please visit: http://www.digitalmediawire.com.