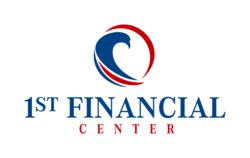 Having a game plan is always the best route when in financial distress
Sacramento, CA (PRWEB) April 16, 2012
"It is easy to get carried away and splurge on unnecessary items, yet in this economy a consumer really needs think about how they can spend their money wisely," states 1st Financial Center's Chief Advisor. Before depositing a tax refund, create a game plan to ensure it produces maximum value. 1st Financial Center advises 8 brainy ways to spend a tax refund.
1. Focus on Home Repair. This season is a great time to tend to basic home maintenance that may have gone neglected. Start by making a list of everything that is not up to standards and prioritize what needs to be done. "Fixing the problem today will resolve what may become a disaster later on down the line," states 1st Financial Center's Chief Advisor.
Along these same intentions, installing energy saving appliances or windows could be a financially stable move as well. By upgrading one's house with energy efficient appliances and windows, individuals may be able to benefit from their purchase by writing off these expenses when next tax season comes around.
2. Keep Up Vehicle Maintenance. Instead of paying an outrageous amount for a new car, spend that tax refund on preventive maintenance. "This is both smart and safe," states the Chief Advisor with 1st Financial Center. "Pre-emptive maintenance on a vehicle could potentially lessen greater costs in the future, permitting consumers more time to commute to and from work, possibly earning them more money."
3. Pay Debts Owed. Get out of the hole and set aside some funds to focus on debts that need to be paid off. "Paying off debt that is owed will improve an individual's creditworthiness, in turn allowing them to purchase big ticket items such as a house or car," states 1st Financial Center's Chief Advisor. Not only will a debt amount be depleted, the feeling of relief from a burden finally being paid will decrease financial stress as well.
4. Invest in Personal Growth. Use the refund to personally grow and attain education, health and other long term valuable assets. "Spending on the progression of a career could possibly pay itself back down the road," states the Chief Advisor with 1st Financial Center. Taking the extra step toward advancement and creating open-ended opportunities in today's economy is a wise decision.
While investing in personal career goals creates long term growth, an individual's health is also an important aspect to capitalize. After all, what good is a successful job if an individual doesn't have the health to coincide with it? With that being said, sign up for a gym membership or start training at home. Investing into one's health now will provide a fighting chance of paying less on medical care and expenses when retired.
5. Write a Will. Stop procrastinating and use the tax refund to contact an estate planning attorney to draw up legal documents that need to be taken care of. With this large obligation out of the way, individuals will have time to sit back and relax.
6. Fund an IRA. "It is never too late to plan ahead," states 1st Financial Center's Chief Advisor. "Get ahead of the game and start saving for retirement now." By investing funds into an IRA, individuals can gain the comfort of knowing that their financial future is secure.
7. Take a Vacation. More than half of Americans did not use their allotted vacation time in 2011. While buying new items give a short-lived buzz, experiences can deliver long-lasting effects. Studies show that individuals who took an annual break had a lower risk for developing heart problems and coronary issues. Use the tax refund and the vacation time allowed to enjoy a comforting break from financial stress.
8. Contribute to an Emergency Cash Fund. Start contributing to a rainy day fund. Since many debt situations stem from unexpected expenses, starting an emergency fund will allow some protection needed to fight off debt. Using a tax refund would jump start this emergency fund, saving an individual months of setting aside money to build the fund.
Make this year a start of a successful financial future and plan to spend money wisely. "Having a game plan is always the best route when in financial distress," states 1st Financial Center's Chief Advisor. "It is easy to get side tracked. By having this plan, funds can be used toward investments that will keep consumers on the right track." To find out more about reducing debt contact 1st Financial Center at (888) 755-4096 or visit them online at http://www.1stfc.com.