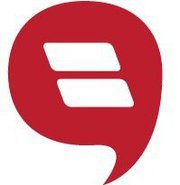 Myrtle Beach, SC (PRWEB) April 14, 2012
Social Stage, an innovative new social media firm, has tapped Interactivity Marketing to lead its digital marketing efforts.
Headquartered in California, Social Stage offers a revolutionary social media platform that allows customers to create fully-functional websites inside of their Facebook pages to drive factors such as engagement, referrals, and overall brand awareness. Social Stage allows users to add custom applications to their Facebook pages including: contact forms, coupons, blogs, custom videos, lead generators, products, and Twitter feeds.
Social Stage also offers full-service packages for brands in a variety of industries including realtors, spas, churches, veterinary offices, print service providers, restaurants, and automotive companies.
Interactivity Marketing has been tasked with handling elements of paid search marketing, search engine optimization, digital reputation development, and overall brand strategy and positioning.
About Interactivity Marketing
Headquartered in Myrtle Beach, South Carolina, Interactivity Marketing is a fully-integrated digital advertising and marketing agency that provides branding, print, web design and development, search engine and social media marketing, and marketing strategy services to clients across the nation. Regarded as one of the fastest growing digital agencies in the southeast, Interactivity Marketing continues to win business and break new ground by implementing quantifiable, measurable, and innovative creative marketing solutions and strategies for its clients.