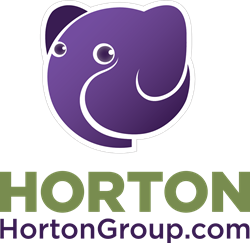 Our team works hard to keep up with the ever-changing world of media, while providing our clients with unique marketing solutions ...
Nashville, TN (PRWEB) April 14, 2012
Horton Group has added media specialist Cole Evans as Advertising Director. Evans is part of Horton Group's expansion, as the marketing firm adds advertising services offered to businesses and organizations in the Middle Tennessee region and across the country.
"Cole is helping us grow our catalog of services," Horton Group's Ron Wagner said, "Not only does he expand our media network, but he possesses a wealth of knowledge that can be applied to educating our clients and our team on best practices for marketing a business online."
Before joining the team at Horton Group Evans worked as an Integrated Media Consultant for Comcast Spotlight. While at Comcast his energetic approach to marketing and advertising helped him further educate small and medium sized businesses on the advantages of marketing correctly. Previous to Comcast Evans was a manager in radio advertising.
When asked about his role at Horton Group Evans said, "I have a true passion for marketing. I believe that business owners are really good at running their business, yet a vast majority of them don't understand how to market correctly and efficiently. Our team works hard to keep up with the ever-changing world of media, while providing our clients with unique solutions to their marketing strategy and advertising needs."
Evans grew up in Olive Branch, MS and attended Mississippi State University where his experience studying finance and banking helped him develop as a strategic thinker and identify the specific needs of a client. He and his wife have called Nashville home since 2008 and are the proud parents of a newborn daughter. Cole and his family reside in Bellevue; during his free time he enjoys attending his organic garden. He is always eager to network through LinkedIn or Twitter.
Horton Group has been providing marketing services in the Middle Tennessee area for more than 16 years. Along with media buying, they have a full range of experts who excel at mobile marketing, social media marketing, graphic design, web development and search engine optimization. Evans brings extensive broadcast advertising experience to Horton Group, critical to to firm's work creating strategic marketing plans that build traditional and non-traditional exposure for their clients.
Horton Group has evolved from a web development and design company into a full service advertising agency. Horton Group provides a full array of marketing services for businesses, musicians, entrepreneurs, and other organizations in and out of the Middle Tennessee region.
For more information, contact Horton Group either by phone at 615-292-8642 or by email at info(at)Hortongroup(dot)com.