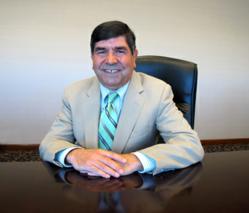 Avon, OH (PRWEB) April 15, 2012
As part of their commitment to ensuring the quality of their products and manufacturing process, Flavorseal announced the recent addition of Dr. A. Gus Eskamani as the Director of Corporate Quality, Safety and Regulatory.
Dr. Eskamani joins Flavorseal after many years in the food industry working for companies like Nestle USA, Aladdin Baking Co., and Symrise NA as well as the FDA. Dr. Eskamani currently is an adjunct member of the faculties at the University of Akron, DeVry University and Cuyahoga Community College where he teaches Chemistry and Food Science courses.
Dr. Eskamani received his degree from Rutgers University in Food Sciences and Packaging. He is a certified Lead Auditor for ISO2200, a SQF2000Level 3 Practitioner and holds many other quality and safety certificates.
"We are very excited to have someone of Dr. Eskamani's caliber join our Quality Assurance, Safety and Regulatory team," said Chris Carroll, president of Flavorseal. "Flavorseal is committed to developing and delivering innovations that will help keep our customer's food products safe. Dr. Eskamani will help Flavorseal deliver on that promise."
Flavorseal specializes in packaging systems and products for the food processing, foodservice, and retail markets, providing customized solutions that improve ways to package, prepare and store food. The Flavorseal manufacturing facility is an American Institute of Baking (AIB) certified operation. For more information, visit us at http://www.flavorseal.com or email info(at)flavorseal(dot)com. We are located at 35179 Avon Commerce Parkway, Avon, OH 44011. Phone: 440-937-3900 or toll free: 866-769-1500; Fax: 440-937-3901.