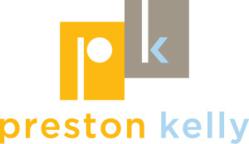 Today...we are pulled in so many different directions. But there's one place where we stop, reconnect and make decisions about important things in our lives... That place is your kitchen table.
Minneapolis, MN (PRWEB) April 18, 2012
The kitchen table is the setting for many of life's most important decisions—and it's also where families gather and homework is done. It's often where stories begin--at least that's the case in a new brand campaign created by Minneapolis advertising agency Preston Kelly in conjunction with insurance provider Physicians Mutual. In the campaign, the kitchen table is transformed into a powerful symbol of those life-changing decisions and stories.
"Today, people are working longer and harder than ever before, and we are pulled in so many different directions," said Chris Preston, EVP/Creative Director at Preston Kelly. "But there's one place where we stop, reconnect and make decisions about important things in our lives, like insurance. That place is your kitchen table."
It's fitting that Preston Kelly's new campaign for Physicians Mutual centers on the kitchen table as command central — after all, the provider of "Insurance for all of us" was founded at a kitchen table five generations ago. As the new brand campaign launched by the Minneapolis advertising agency, the effort reinforces Physicians Mutual's reputation as a company that finds common ground with common-sense people.
"The kitchen table is where families gather to sort out all the details. When we help our customers with insurance, that's how we want them to feel – like they're sitting down with someone they trust, who will listen to their concerns and help them make the decision that is truly in their best interest," said Bob Gunia, Senior Vice President. "It's this belief in family, shared values and strong relationships that defines 'Insurance for all of us.'"
The integrated campaign will feature creative that includes out-of-home, digital, collateral and TV — and revolves around a strong mix of cable- and network-content sponsorships. As part of the new campaign, Physicians Mutual will continue as a sponsor of The Weather Channel's popular mini-weathercast, "Local on the 8s." The insurance provider will also sponsor the profile segments on the CBS show "CBS Sunday Morning."
In addition, Physicians Mutual will sponsor "Trisha's Southern Kitchen," a new program on The Food Network, featuring Grammy-winning country singer and bestselling cookbook author, Trisha Yearwood. As a supplement to the company's partnership with The Food Network, Physicians Mutual will sponsor episodes of "The Pioneer Woman," which revolves around city-girl-turned-Oklahoma-rancher's-wife, Ree Drummond, her family, 3,000 wild mustangs, a smattering of cowboys, a herd of cattle and one basset hound.
With three strong partnerships planned this year—ones that connect the creative messaging to relevant and engaging content—Physicians Mutual will continue to build on the foundation built in 2010.
About Preston Kelly
Preston Kelly is a full-service, independent agency that creates iconic ideas for its clients, including financial services, health care, insurance, restaurant, consumer packaged goods, outdoor recreation, retail and gaming. In addition to being selected as Advertising Age's Midwest Small Agency of the Year in 2010, Preston Kelly won top honors in the 2011 The Art and Technique of the American Commercial Show, sponsored by the Association of Independent Commercial Producers. The agency also earned recognition for the Integrated Campaign of the Year in the 2010 Radio Mercury Awards. In the last five years, the agency has won several Effies—a top marketing award that champions outstanding results. Preston Kelly is a member of Worldwide Partners, the world's largest network of independent marketing and communications firms. To learn more about Preston Kelly, visit http://www.prestonkelly.com, become a fan on Facebook at http://www.facebook.com/prestonkellyagency or join the conversation on Twitter at http://www.twitter.com/prestonkelly. To learn more about what inspires us, visit our tumblog aticonicideas.tumblr.com.
About Physicians Mutual
Physicians Mutual Insurance Company and Physicians Life Insurance Company are members of the Physicians Mutual family. Physicians Mutual Insurance Company offers reliable Medicare Supplement, dental, supplemental health and long-term care insurance. Physicians Life Insurance Company provides important life insurance coverage and annuities. The companies have nearly $3 billion in assets and consistently maintain some of the highest financial strength ratings in the nation from independent insurance analysts, including A.M. Best Company and Weiss Ratings. Founded in 1902, Physicians Mutual is headquartered in Omaha, Neb. To learn more about the company, please visit http://www.PhysiciansMutual.com.