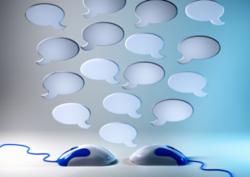 Seattle, WA (PRWEB) April 15, 2012
Finding blog followers is a challenge nowadays. The blogger must be able to reach out to different online communities, determined to make as many contacts as possible. Iddin, a web chat application specializing in random chatting, can now be used by bloggers to find more followers. Iddin's global connection is strong and stable.
Iddin is similar to other applications out there meant for random chatting. However, it is undeniable that Iddin attracts many users everyday. According to statistics, Iddin Live has over one hundred thousand users online. This rate varies, but it remains close to one hundred thousand still. Based on that, there are thousands of topics covered by the Iddin chatroom. Many people also love Iddin because of its simple mechanism.
Blogging has been one of the oldest hobbies in the Internet. For some people, blogging is more than just a hobby. It is a way of communication helpful in all aspects of life, especially business. Making a blog is a great thing, while generating followers is another story. Once bloggers chat online with Iddin Live, they can now begin introducing their blog to random strangers. Once done correctly, the strangers will visit the blog and probably become a follower.
Using Iddin is not hard or complicated. The user can begin chatting right away, based on the three options presented by Iddin. First, the user can select any country from the drop-down list. Second, he can go for a varied search in the US. Last, but obviously the largest option, the Iddin application can search for anybody in the world. Iddin will connect the user to the first stranger that it can find.
Iddin may be downright simple, but it is one of the most useful chat applications in the Internet. With the help of Iddin Live, the random IM chat experience takes a whole new ground.
About Iddin
Iddin is a free web application that specializes in generating random chat with strangers. Users can choose the locations of the strangers, or they can have the engine to search the whole world. Random chat is encouraged to protect the identity of people and also to empower spontaneous connection that is fun and interesting. Users can visit http://www.iddin.com to discover its features.