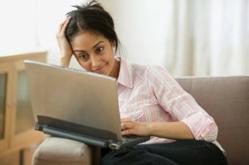 Portland, OR (PRWEB) April 16, 2012
Marketing a blog is the second step in every blogging process. To do this, a blogger must explore one website after another. He must also know how to use web chat to his advantage. This simply means that global connection is something that must be maintained. In this case, the Iddin application can be a big help. Iddin generates random chat on a daily basis, and it can reach virtually anyone from different parts of the world.
Iddin is a random chat generator with an improved rate of global connection. Iddin's latest release is quicker, and can maintain connection for hours. Disconnection just depends on the chatters. If a stranger is not entertained with a person on the other side, he will always opt for disconnection. After that, there will be a new stranger to chat with.
People chat online randomly because of the thrill that it can bring. The idea of knowing little about the stranger excites many people. Iddin Live protects its chatters by not prompting them to give out personal information. However, privacy is still the decision of the chatter. He can still give out personal information through chat. Adding to that, he can upload pictures.
Iddin is definitely easy to use. The user must select from three important options: specific country, anybody from the US, or anybody from the world. Obviously, the third option presents the largest possible search of Iddin. Through that, Iddin will locate the first stranger that it can find.
Many people believe that Iddin is the new IM chat experience of the year. Based on its rising popularity, many people expect more updates and developments. To know more about the features of Iddin, users are advised to visit its website.
About Iddin
Iddin is a free web application that specializes in generating random chat with strangers. Users can choose the locations of the strangers, or they can have the engine to search the whole world. Random chat is encouraged to protect the identity of people and also to empower spontaneous connection that is fun and interesting. Users can visit http://www.iddin.com to discover its features.