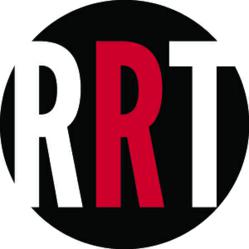 With RRT, we now generate more money on takeout business, we are able to offer better service to our guests, and our takeout procedures are hassle-free.
San Diego, California (PRWEB) April 17, 2012
Restaurant Revolution Technologies, Inc. (RRT), has released 12 month revenue growth and operational results from the company's implementation of its Cloud based restaurant order management technology solution at Yelp.com favorite, Rimel's Rotisserie. Rimel's owners and operators experienced significant financial value and operational efficiencies including:

35.0% growth in average total weekly takeout revenue.
16.5% increase in total number of takeout orders by eliminating on hold delays and gaining repeat orders through high customer satisfaction.
16.0% bump in average takeout check size due to consistent up selling, especially sales of high margin deserts and drinks.
Greater operating control and focus by enabling restaurant staff to dedicate their attention exclusively on dine in customers.
"The value RRT brings to our business is pretty straight forward," commented Tim Casinelli, General Manager at Rimel's Del Mar location. "We now generate more money on takeout business, we are able to offer better service to both our takeout and dine in guests, and our takeout procedures are hassle-free for our staff and me. Thanks to RRT, our hostess can be a hostess!"
"The RRT technology was easy to implement within our current POS system and we have been impressed with how much the RRT team really cares about the service they provide to our business and our customers," continued Casinelli. "When we were getting started with RRT, they sent their customer service team to our restaurant for three days to eat and to really know our food, becoming true experts of our menu. As a result, during the busy times of the night when we hear the phone ring and then silence (because the call is rerouted to RRT), we know with confidence the call is in good hands. RRT focuses on the front end takeout customer experience and we focus on preparing the food and ensuring the order is perfect."
"I love ordering takeout from Rimel's," said Teri Johnson, a Rimel's repeat customer. "Not only is their food exceptional, but I also enjoy that when I call, there is no background noise like at other restaurants, I am never rushed, and my food order is always accurate. Plus, I don't always know what I want when I call and it's pretty cool how the customer service rep makes suggestions based on what I ordered last time."
"We appreciate the opportunity to partner with Rimel's over the past year and are happy with the meaningful business results RRT has helped them achieve," said Brett Harman, RRT's founder and president. "As Rimel's has experienced firsthand, by implementing RRT's innovative technology and process advancements, huge opportunities exist for restaurant operators to improve customer service levels and realize additional profits by streamlining operations and increasing sales."
About RRT
Restaurant Revolution Technologies, Inc. (RRT) is the pioneer in full service and fast-casual order management technology solutions. RRT's proven and patent-pending Cloud based technology empowers restaurant operators to enjoy meaningful financial benefit through significant increased takeout revenue, reduced internal operational burdens, and improved understanding of customer needs. Specifically, RRT's easy-to-implement solution enables restaurant operators to provide their takeout customers with a consistently professional and delightful ordering experience where the customer never waits on hold, speaks to a friendly menu expert every time, and can be confident the order is accurate. RRT serves popular restaurant chains nationwide. For more information, visit: http://www.rrtusa.com .
About Rimel's
At Rimel's, fresh grass-fed meats, poultry, game, and seafood are of the finest quality. We grill these to perfection over our oak, wood-fired grill and rotisserie. In order to bring you the best seafood, we buy from San Diego fisherman daily and only serve "hook and line" caught fish. Our side dishes and other menu selections are made in house every day using the finest ingredients. For more information, visit: http://www.rimelsrestaurants.com.