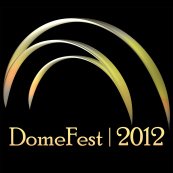 Santa Fe, NM (PRWEB) April 13, 2012
DOME2012, a 'Featured Event' on SantaFe.com, is a two-day immersive video experience featuring the world premier of new experimental video art in the Digital Dome @ IAIA. It is the first artist-in-residence show at the Digital Dome @ IAIA and is curated by Ethan Bach, Digital Dome manager at IAIA and Orlando Leibovitz, art director at the Santa Fe Complex. This collaboration between the Institute of American Indian Arts and the Santa Fe Complex features video art created for the Dome by local and national artists.
New Mexico artists include Mariannah Amster, Suzanna Carlisle, Bruce Hamilton, Craig Tompkins, Charles Veasey, Ethan Bach and Robert Drummond. Featured national artists are Andrew Elijah Edwards, Meghan Tomeo, and Surabhi Saraf. Each artist video is approximately three minutes long. Viewing time for the entire show is 27 minutes.
The Digital Dome @ IAIA is the world's first fully movable dome. This unique venue creates a physical and emotional response by immersing the viewer in high resolution spherical imagery and surround sound, creating a physical and emotional response. It engulfs the viewer in the full range of human vision and sound, producing a unique immersive experience. The Digital Dome @ IAIA brings new life to the historic planetarium model of the medium by providing artists an endless amount of opportunities for creation.
The Digital Dome @ IAIA is located at 83 Avan Nu Po Road. From Santa Fe take I-25 South. Then take exit 278A and merge onto NM-14 S towards Madrid. Turn left on Rancho Viejo Blvd. At the top of the hill, turn right onto Avenida Del Sur. Turn left onto Avan Nu Po Road and take the third left into the main entrance of the campus. The Digital Dome @ IAIA is housed in the Science and Technology Building, which is straight ahead. Parking is available to the left. Please enter the Science and Technology Building from the West.
This event is partially funded by a grant from the Santa Fe Arts Commission.
About the Institute of American Indian Arts:
The mission of The Institute of American Indian Arts is to empower creativity and leadership in Native arts and cultures through higher education, lifelong learning and outreach. IAIA is the only four-year fine arts degree institution in the nation devoted to contemporary Native American and Alaska Native arts. It is devoted to the study of contemporary arts, as well as the art of education. IAIA also operates two centers, the Center for Lifelong Education and the Museum of Contemporary Native Arts.
About the Santa Fe Complex:
The mission of the Complex is to create a collaborative workspace that fosters applied complexity science through interdisciplinary education, outreach and development of innovative technologies to address real-world problems, enable social cooperation and create economic opportunities. The Santa Fe Complex encourages collaboration among artists, scientists and technologists, allowing new ways of thinking and creating to emerge.
About SantaFe.com
SantaFe.com provides locals and visitors to Santa Fe alike the most current interactive platform for events, music, arts, business, dining and lifestyle. SantaFe.com is a division of Hutton Broadcasting, located at 2502 C. Camino Entrada, Santa Fe, NM 87507
Contact Information:
Scott Hutton
SantaFe.com / Hutton Broadcasting
http://www.santafe.com
(505) 471-1067 (Media inquiries only, please)