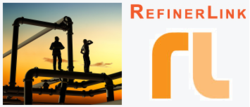 we have some of the most talented refining talent
New Orleans, LA (PRWEB) April 17, 2012
RefinerLink.com initiates a series of promotional deals to entice users to engage with site blog content. Reply intelligibly to any of the listed blogs for a chance to win free giveaways. Since membership is free, no strings come attached.
RefinerLink blogs aim to raise the awareness of all oil professionals and the general public. The end goal - make the refining industry a safer and more efficient place to work. By offering quality and novel content about all aspects of the refining business, RefinerLink seeks to establish a knowledge portal for the entire industry.
From process troubleshooting, to supply chain optimization, to organizational development, RL blogs seek to challenge archaic paradigms, as well as spread knowledge. According media manager Randy Lee, "we know that we have some of the most talented refining aptitude on our staff, we just want to share our knowledge".
With an expansive global network of expertise, RL hosts a niche community of engaged refiners from a multitude of companies, disciplines, and countries. RefinerLink strives to unify the downstream oil & gas community, and providing a blog forum to spread quality content is just one milestone on that path.
About RefinerLink:
Headquartered in New Orleans, LA, RefinerLink was created to unite the downstream oil community in ways that can accelerate growth and improvement in the overall industry. From news and industry event listings, to job postings, blogs, employee surveys, and community forums, RefinerLink offers a one-stop shop for Refiners around the world to connect and efficiently leverage communal knowledge.