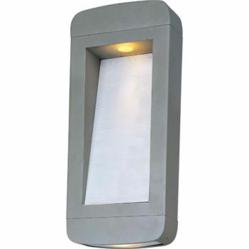 San Mateo, CA (PRWEB) April 18, 2012
As people all over the world celebrate Earth Day, Maxim Superstore encourages consumers to make a long-lasting contribution to eco-friendly efforts by availing of the company's selection of light-emitting diode (LED) lighting fixtures and accessories. The leading online source of indoor and outdoor lighting fixtures now offers a slew of LED lighting options.
Available Maxim lighting fixtures range from multi-color strip light to outdoor post lanterns, among many other models on their website, http://www.maximsuperstore.com. The offerings come as part of the company's thrust of making cost-effective, environmentally-responsible lighting a part of today's lifestyle.
According to studies, LED lights have an average life span of 2,500 days, which is equivalent to almost seven years of non-stop usage. The average incandescent bulb, on the other hand, lasts an average of two months without being turned off. LED bulbs are also more energy-efficient than other lighting sources of the same power. Typical LED circuits will convert 80% of their power consumption into light, while most incandescent bulbs have been found to operate at an estimated 20% efficiency. On the average, the power consumption of an LED bulb during the course of its lifetime translates into energy savings of over 90%.
Aside from being energy-efficient, LED can actually be used virtually anywhere due to the power relative to their small size. Maxim lights already come mounted, allowing customers to convert to LED installations with minimal effort. Although the initial investment for LED lighting is generally higher than traditional lighting fixtures, many homeowners can expect to recover their investments in a matter of months due to lower electricity bills and lower expenses for replacement lighting.
Maxim Superstore aims to make LED lighting technology available for both home and business use by offering a wide range of models at a much lower price, compared to other brands. The company is actively encouraging consumers to consider the benefits of Maxim LED lighting fixtures, particularly in terms of the environment. With long-lasting lights available in a variety of designs and prices, Maxim Superstore hopes to make the awareness generated by Earth Day a year-long mindset.
####
About Maxim Superstore:
Maxim Superstore is the dedicated Maxim products store by Veritas Lighting, the lighting arm of Veritas Commerce. Having the right lighting fixtures can create a majestic and awe-inspiring space. This is the reason why we at Maxim Superstore take pride in providing the best lighting products, combined with superior customer care, to our clients. Visit http://www.maximsuperstore.com for the full range of Maxim products.