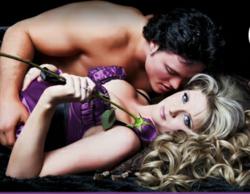 OurPleasureBox offers a little bit of everything and something for everyone
national (PRWEB) April 18, 2012
In today's consumer market customers look for ways to save money. Our Pleasure Box offers free standard shipping on orders over $59. In addition, OurPleasureBox now offers flat rate shipping. To retain and maintain a continued successful business, it is important to keep customers in mind.
Flat rate shipping will allow customers to stock up on those special toys but not go broke when paying shipping charges. Some people may be concerned as to how the items will arrive. All shipping is done discreetly. This will provide relief of any stress that may be encountered when ordering sex toys. All boxes are in standard unmarked brown boxes. Our Pleasure Box offers quality top manufacturer items; such as Lelo Pleasure Objects, Adam and Eve, California Exotic Novelties, Digital Playground, Doc Johnson, Evolved Toys, Fun Factory, Grrl Toyz, Penthouse and SportSheets.
Safety is another concern when it comes to making an adult toy purchase. Nothing is completely safe if instructions are not properly followed. Standard safety considerations should always be observed. It is natural to be concerned about the quality of material used in manufacturing any product. The best way to alleviate risk is to purchase adult toys from a reputable online store. Established manufacturers will usually provide risk-free products.
Adult toys are normally made up of silicone which is one of the safest and most durable materials used to manufacture sex toys. One of the greatest things about adult sex toys is that they can be sterilized for safety.
Adult sex toys can easily be washed. However, there are alternatives to silicone as well. OurPleasureBox offers sex toys that are made from skin friendly cyber skin as well. Many choices are available. Our Pleasure Box offers a little bit of everything and something for everyone.
Whatever toy you happen to choose whether it is made with silicon, cyber skin or plastic rest assured, there is nothing to be concerned about if you purchase your toy from a reputable online store such as OurPleasureBox. As we always say, communication is key to your relationship. Be sure to talk with your partner and choose the ideal sex toy. Take the next step to realizing your every fantasy and feel comfortable in your choice of adult sex toy shopping.