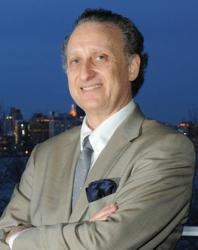 Dr. Korwin is a highest honors graduate of Progressive Orthodontic Seminars
Red Bank, Middletown, NJ (PRWEB) April 16, 2012
February 2012, Dr. Robert Korwin joined 30 dentists who have either taken the intensive two year POS training course in orthodontics, or who are progressing through POS training to see the eminent Dr. Don McGann of Progressive Orthodontic Seminars teach an information packed two day seminar on updated techniques and procedures for orthodontics. The attendees used laptop computers and the latest IPSoft TM software to diagnose and treatment plan complicated orthodontic cases under the guidance of Dr. McGann.
The discussion topic was the diagnosis and treatment of moderate difficulty 'orthodontic' cases, multidisciplinary cases, and concepts of 'dentofacial orthodontics" for adolescents and adults. Dr. McGann teaches that straightening the teeth is referred to "orthodontics", which commands one level of training, while "dentofacial orthodontics" includes straightening the teeth in addition to changing the facial features for the best appearance. This requires more training to provide more advanced dentofacial orthodontics services.
Cases that are more advanced had two options in the past, orthodontics, or orthognathic surgery. With dentofacial orthopedics, an option between the two was discussed. This can be more successful at changing facial appearance than basic orthodontics while at the same time is much less invasive than the surgical techniques of orthognathic surgery. Dentofacial orthopedics is not as well known as orthognathic surgery, but is highly successful when used with short duration orthodontic pins for skeletal anchorage.
About Dr. Robert Korwin
Robert Korwin DMD, MICOI, MAGD is a renowned general dentist, teacher and innovator practicing in Middletown and Red Bank, NJ. With extensive academic, clinical and didactic training, he is one of only a handful of dentists worldwide who have dual Mastership awards from The Academy of General Dentistry and The International College of Oral Implantologists. Dr. Korwin is a highest honors graduate of Progressive Orthodontic Seminars, awarded to only 2 of 4,000 students in 24 years Dr. Korwin promotes excellence in preventing orally linked disease and provides highly cosmetic dental repair and reconstruction utilizing orthodontics, implants, surgery, prosthetics and sedation, with laser, digital and computer assisted diagnostics. The practice works with patients to maximize their dental health, ensure their comfort and minimize financial concerns.
For more information, please visit http://www.drkorwin.com or call (732) 219-8900.
Media Contact
Robert Korwin DMD
732-219-8900
http://www.drkorwin.com
###