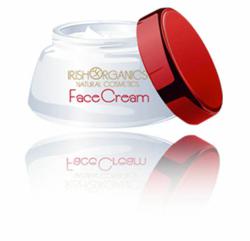 from Ireland's shore to your front door ....the best place to buy genuine products from Ireland is Donegal Importers
New York, NY (PRWEB) April 16, 2012
John Murray CEO of Donegal Importers announced today that "Irish Organics have collected a unique combination of mineral rich hand harvested seaweeds, sustainably cultivated off Ireland's West Coast, Connemara which hosts the purest marine waters in Europe. The revitalizing stress relieving and therapeutic properties of seaweed have been recognized here since antiquity. Irish Organics have created a unique combination of mineral rich algae and complemented them with select natural botanicals that form a synergy to provide a safe effective and luxurious skincare range."
Mr Murray went on to say "the certified products contain natural and organic ingredients, soft manufacturing processes, environmentally friendly practice, no synthetic fragrances and colours, no petroleum derived products, no silicone oils and derivatives, complying with USA and EU organic regulations, no irradiation of end product and botanical ingredients. The products are not tested on animals."
Finally, Mr. Murray concluded "Irish Organics are certified by Organic Trust and NATRUE. Contact Donegal Importers the sales agent for USA orders."