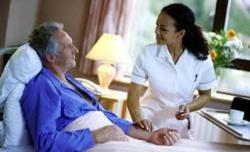 (PRWEB) April 16, 2012
Marketing and advertising online changes daily. There are new ways to market a business, product or service. There are always new ways to spread the word about new developments in products and services as well. With the baby boomer generation entering senior living communities and requiring services for the senior generation, the marketing of products has vastly changed. Companies can no longer rely on the standard methods to receive quality leads. Cold calling and postal mail no longer work with the baby boomer generation. LivingSenior knows this and is making the steps necessary to help senior businesses learn the new ropes of senior living marketing.
LivingSenior and their SeniorLeads.org site are commented to helping businesses understand the new methods of marketing and to making the transition to those new methods. Phone scripts and cold calling are generally turned away by the baby boomer generation. The simple reason is because the baby boomer generation is an active generation. They do not keep to a set schedule and they do not have set times of day they are home. Businesses can no longer assume that if the person is a senior that they will be retired, be home or be willing to listen to a script that is a blanket sales pitch. The baby boomer generation is active, on the go and view sales pitches as a negative not a positive.
SeniorLeads.org is continuously updated with new lead generating techniques, sales concepts and marketing ideas that will keep businesses on top of their game. Concepts that many businesses may not be aware of or were not open to in the past can come to light with this informational site. Tips and tricks like using old leads to build new sales ideas and using referrals from doctors and other networking associations are concepts that are discussed on the site.
In some cases, companies may not have the time to retrain staff or to search out leads. SeniorLeads.org offers lead services that give quality fresh leads to businesses. These leads are not generic either. These are real leads to people looking for specific senior products which means that if a business offers several services but they are trying to build a particular awareness to a new service they can obtain leads that will benefit them. With the combined services and information offered through SeniorLeads.org by LivingSenior businesses can now focus on their marketing to seniors in a fresh way with fresh benefits.